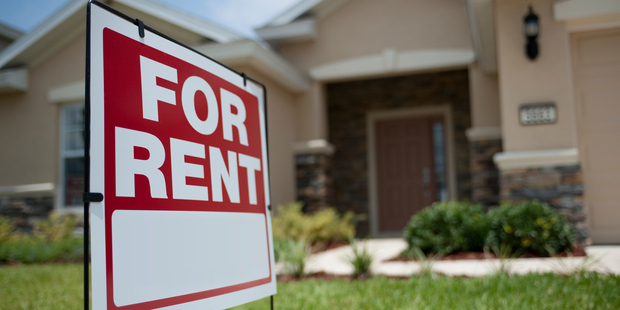 More rental properties are available now than a year ago but demand from would-be tenants has declined, according to latest Trade Me Property figures.
There was a 5 per cent increase in the number of available rentals in the first quarter of 2013 compared with the same period last year, but demand was down 2 per cent.
Rents increased by 3 per cent nationwide, the data showed.
Trade Me property head Brendon Skipper said the continued strong rental supply was driven by Auckland, with the number of available rentals in Manukau increasing 22 per cent and in North Shore by 16 per cent.
At the same time, interest from prospective tenants was struggling to keep pace with supply.
Demand was down 12 per cent in the Auckland isthmus area, 11 per cent in Waitakere and 7 per cent in North Shore, while demand in Manukau was up 2 per cent after a 6 per cent decline in the last quarter.
Skipper said large suburbs like Mt Eden, Remuera and Mt Wellington were a "microcosm of the wider picture in Auckland".
"The number of listings has continued to track up, as buoyant values and low interest rates lure investors back to the market.
"On the flipside, demand from tenants has been diluted as they have more rental stock to choose from. This means landlords will be working harder to secure great tenants, especially if they have a property that doesn't tick all the boxes."
In Wellington, the rental market had changed significantly since the previous quarter, when listings increased by 13 per cent and demand fell 7 per cent.
"The Wellington market has tightened, with available listings down by 3 per cent and enquiry numbers up by an average of 2 per cent," Skipper said.
Demand was strong in Lower Hutt, with a 19 per cent surge this quarter.
"Strong demand has flowed into asking rents too, as they've ticked up 6 per cent," Skipper said.
In Christchurch, the "tough" microclimate for rentals was continuing.
"There's ongoing pressure on rental stock, with 19 per cent fewer listings available than a year ago."
Skipper said demand was still "off the chain" with 30 per cent more enquiries from tenants, including a lift of more than 50 per cent in Linwood, St Albans and the central city.
"It's no surprise to anyone that the constraint in supply and huge interest from renters have conspired to see average rents up by 24 per cent on a year ago, compared with single-digit increases elsewhere, and way ahead of the national average of 3 per cent."
The opposite situation was at play on the West Coast, where supply had exploded by 42 per cent, but demand had fallen by 32 per cent.
"The West Coast economy has had a rough time, and we suspect the landlords on the Coast have a hard winter ahead as they seek to fill their rentals in a market where tenants have a heck of a lot of choice."
- APNZ