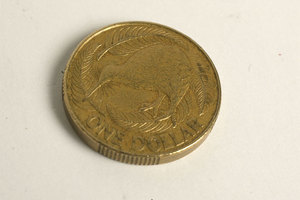 The New Zealand dollar ran hot again yesterday, hitting another post-float high on its Trade-Weighted Index (TWI) and raising the possibility of overt Reserve Bank intervention to bring it back down.
The currency hit a record 79 on the index, which measures the Kiwi against the currencies of New Zealand's main trading partners.
The currency also made solid gains against the US dollar, trading at US85.9c - its highest point since August 2011.
A poorer-than-expected jobs report in Australia saw the cross rate gain in New Zealand's favour to A81.75c from A81.30c just before the report's release. The cross rate has gained about A3c in a month.
Dealers said the New Zealand dollar was being driven by foreign investors' appetite for yield, given the zero or near zero interest rates available in Japan and the United States, and a relatively positive New Zealand economic story.
Assuming no more Cyprus-style upsets on world markets, dealers expect the currency to break its post-float record high of US88.40c some time this year.
Westpac senior currency strategist Imre Speizer said the currency met all but one of the Reserve Bank's intervention criteria.
For the bank to act, the exchange rate must be exceptionally high or low and unjustified by economic fundamentals. Intervention must be also consistent with the Policy Targets Agreement the bank has with the Government.
According to its guidelines, conditions in markets must be opportune and allow intervention a reasonable chance of success.
Speizer said the currency "ticked all the boxes" except for the last one. "Would it be opportune? That's arguable," he said.
- APNZ