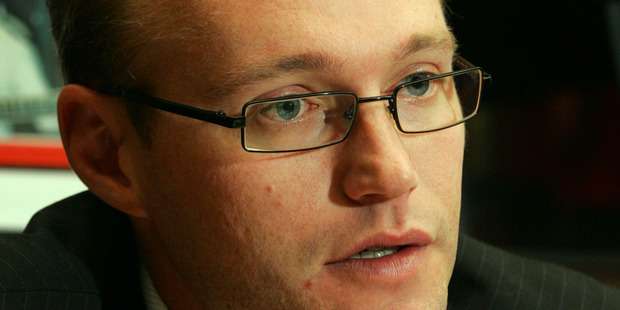 Inland Revenue has obtained freezing orders over property in a company directed by Paul Webb, a former judge on the entrepreneur television show Dragons' Den.
Webb and his associate Andrew Tauber are directors of a company called Honk Marine Ltd, which the IRD applied for freezing orders against in March.
Lawyer for the Commissioner of Inland Revenue, Harry Ebersohn, appeared in the High Court at Auckland before Justice Sarah Katz this morning seeking a continuation of the freezing orders, which was granted.
No lawyer appeared for the respondents.
Ebersohn would not comment outside court on what the freezing orders covered other than saying it was over "some property".
According to the Companies Office, Honk Marine's sole shareholder is an entity called Marine Trustees Ltd, which Tauber in turn is the sole shareholder of.
Webb and Tauber's homes were raided by the IRD in March 2011, as part of an investigation into their tax affairs.
Webb, Tauber and their associates then issued court proceedings challenging the lawfulness of the search.
They sought a court order requesting Inland Revenue to return the documents seized and to destroy or deliver any photographs or videos taken.
One of their complaints involved the search of a child's bedroom and the photographing of an open underwear drawer.
According to evidence filed by the IRD, the photo was taken because the drawer contained a BlackBerry phone.
The search challenge was dismissed by High Court judge Justice Geoffrey Venning in August 2011.
The men and others associated with the case then went to the Court of Appeal last year but their appeal was dismissed by Justices Lynton Stevens, Forrest Miller and Simon France.