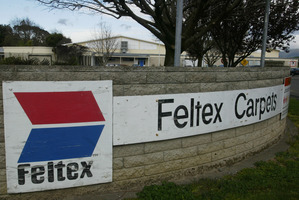 Investors who lost money in the Feltex collapse have until the end of next month to join the litigation against the carpet maker's former directors and sellers of its shares.
Around 3000 investors have opted-in to representative action against former Feltex directors and allege the company's prospectus in 2004 - the year it floated - contained information that was misleading or wrong, or omitted to make information available that would have affected investment decisions.
Feltex collapsed in 2006, causing 8000 investors to lose millions of dollars. Investors, represented in court by Feltex shareholder Eric Houghton, are seeking a refund of the purchase price of their shares, plus associated interest and costs.
The first part of the Feltex trial, estimated to take eight weeks, is scheduled to start on March 10 next year in the High Court at Wellington.
The proceedings were filed in March 2008 and issues associated with them have been fought out in numerous court battles since.
Following a telephone conference between lawyers and Justice Robert Dobson yesterday, it was decided that any investors would need to opt-in to the litigation by May 30, Houghton's lawyer said.
The defendants in the case, who have denied the claims against them, include former chairman Tim Saunders, former chief executive Sam Magill and former directors John Feeney, Craig Horrocks, Peter Hunter, Peter Thomas and Joan Withers. Former director John Hagen is not involved in these proceedings.
Also targeted in the proceedings is Credit Suisse First Boston Asian Merchant Partners (which offered Feltex for sale), Credit Suisse Private Equity and joint lead float managers First New Zealand Capital and Forsyth Barr.
While the cut-off date for opting-in was set yesterday, some investors may be unable to take part in the litigation if an appeal to the Supreme Court succeeds.
On Monday the Credit Suisse respondents were given leave to appeal to the Supreme Court on whether some or all of the shareholders represented by Eric Houghton were time-barred from the proceedings.