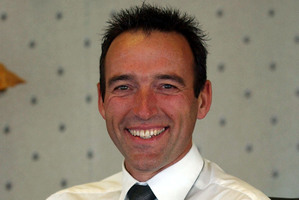 Carter Holt Harvey, the forest products firm owned by billionaire Graeme Hart, has worn a A$264 million ($325 million) charge on its Australian building supplies group, which widened its loss by 80 per cent last year and left it in negative equity.
Building Supplies Group Holdings, an Australian unit of the combined Carter Holt group, made a loss of A$326.5 million in the 12 months ended December 31, compared to a loss of A$181.7 million a year earlier, according to financial statements lodged with the Australian Securities & Investments Commission.
That included a A$264.1 million impairment charge on Building Supplies' Woodproducts Timber and Plywood businesses, amid "continued difficult trading conditions", director Helen Goulding said in the directors' report.
Sales fell 4.4 per cent to A$914.1 million, a faster decline than the cost of sales, which put a squeeze on gross margins.
Carter Holt's annual sales for the transtasman building supplies group total A$2.1 billion, according to its website. Stripping out the impairment charge, the unit made an operating loss of A$40.7 million, including A$14.8 million of restructuring costs and a A$1.1 million consulting bill.
Carter Holt shut two South Australian timber mills and laid off about 100 people in December.
The company rejected an A$27 million assistance package from the South Australian government which would have forced to it keep the mills open and maintain a minimum level of employment and production.
On December 21 related party Carter Holt Harvey Investments effected debt forgiveness of A$160 million in favour of Carter Holt Harvey Australia, another member of the group.
As at December 31, Building Supplies had bank debt of A$279.9 million, down from A$445.8 million a year earlier. That accounts for its share of the combined Carter Holt facility.
The remainder of the group's debt includes fully drawn facilities by Carter Holt Harvey Finance of $363.9 million and US$4.8 million and a fully drawn loan by Carter Holt Harvey of $769 million.
That leaves $100 million of an undrawn revolving facility.
The forest products group was forced to refinance $1.45 billion of debt last year after failing to find a buyer for its pulp and packaging businesses at the right price.
Building Supplies manufactures, imports and distributes panels, timber and plywood and packaging materials mainly in Australia, and is owned by Hart's Rank Group via New Zealand incorporated Nerva Investments. It refers to the Carter Holt companies as related entities in the document.
Hart bought Carter Holt Harvey in 2006 for $3.3 billion, and put a $3 billion-equivalent five-year leveraged loan in place to recapitalise the group.