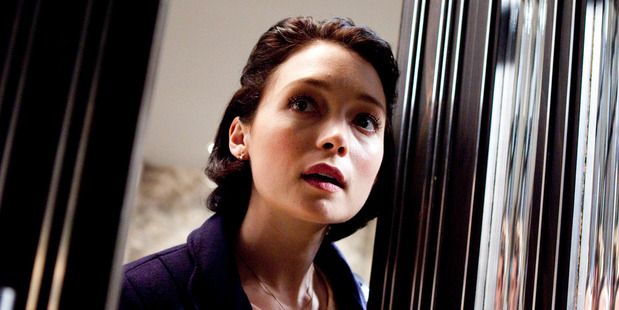 South Pacific Pictures, the company that has made classic Kiwi shows such as Shortland Street, Outrageous Fortune and Whale Rider is now 100 per cent foreign owned.
SPP joins the Natural History Unit, Eyeworks Touchdown and Screentime as examples of local production companies which are now fully owned by overseas interests.
In the past, South Pacific has received big chunks of taxpayer funding for its dramas through New Zealand On Air.
Veteran film and TV producer John Barnett has confirmed he is selling out his minority stake in the firm - formerly the TVNZ drama department. Barnett is New Zealand's best known film and TV producer and has been a well-known face at international film and TV markets for decades.
Barnett is selling his stake to majority shareholder All3Media, a big UK production company controlled by private equity firm Permira.
Kelly Martin will take over as chief executive. She joined the company as number two last year after leaving her role as a programmer at TV3.
Barnett and Martin were yesterday at screen industry programming markets in France and could not be reached for details on the future of the company or Barnett's plans.
Production industry sources speculated that Barnett would be producing films - his first love.
Most recently he was a key producer behind the Sione's Wedding movies.
Barnett issued a statement saying:
"I've been CEO of South Pacific for more than 20 years, and it is now a good time for a new leader to take the company into the next decade."
Barnett said All3Media had been a shareholder in South Pacific Pictures since 2003 when it acquired the interest previously held by UK-based media company Chrysalis Holdings.
He sought Chrysalis as a shareholder as he wanted to have a UK-based television sales agent inside the tent.
A source familiar with the company said All3Media had always been concerned about a succession strategy for South Pacific Pictures given Barnett's importance. Kelly Martin was the latest of several executives lined up to be heir over the years.
The price All3Media paid for Barnett's stake was not clear at print time.