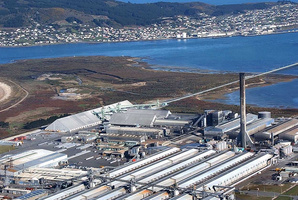 All the cards do not rest with Rio Tinto in the stalled negotiations over electricity contracts with the Tiwai Pt aluminium smelter, accounting firm WHK New Zealand's chief executive Phil Mulvey says.
"Rio Tinto has hived off its smelter assets into Pacific Aluminium ... If it shuts the plant, it is not worth anything."
It was in the interests of the Government to reach a deal because of the output of power coming from Manapouri, he said.
With 14 per cent of New Zealand's power used by the smelter, it would take 10 years or more of economic growth to soak up that capacity if it closed.
"That will affect the value of all generator companies in New Zealand, a lot of them owned by the Government," said Mr Mulvey, who is also deputy chairman of Invercargill-based PowerNet.
Pacific Aluminium was also a major contributor to the survival of businesses in the region.
The major engineering firms provided world-class work for the smelter.
The flow-on effects of a closure could also see school shutdowns and a reduction of services.
Rio Tinto had been portrayed as having the strong hand because of its threat to shut the smelter.
However, Rio Tinto faced falling commodity prices, the strength of Australian and New Zealand currencies and competition from new Chinese aluminium smelters after Eastern European smelters dumped product on to the market.