Brewer leaving historic Newmarket site for new home with fewer floors but more room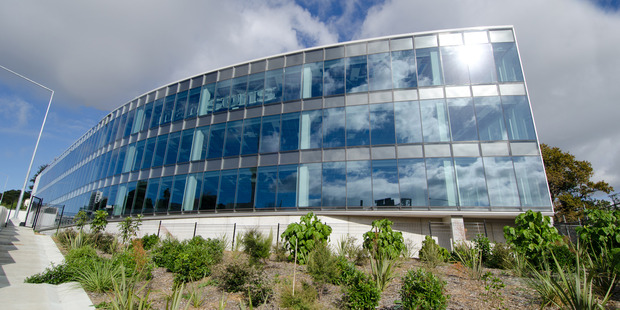 In one of the biggest lease deals of the past year, Lion New Zealand has signed up for more than 5000sq m of space in a new Auckland city office building constructed by Mansons TCLM near Victoria Park and the State Highway 1 motorway.
Lion - Beer, Spirits and Wine (NZ) Ltd has taken a 10-year lease from June 1 with two three-year rights of renewal, over two office floors and 141 basement parking spaces in the GHD Building at 27 Napier St in Freemans Bay.
Paul Hain of Bayleys Real Estate, who negotiated the lease, says sales, marketing and administrative staff will move from Lion's longstanding premises in Carlton Gore Rd, Newmarket, to the new building.
The University of Auckland has conditionally agreed to buy Lion's 5.2ha Newmarket site for long-term development of a mixed use campus, incorporating teaching and research amenities, student accommodation and other facilities.
Lion moved its brewing activities to East Tamaki in 2010.
Its Napier St lease encompasses 2435sq m of ground-floor office space, 2704sq m on the first floor, and a 388sq m external deck area.
"The size of the floors, which are among the biggest available in Auckland, were a major attraction for Lion, as staff are on five floors in their Newmarket building," said Hain.
"Having everyone on two contiguous floors with an interlinking internal staircase was seen as a big plus in terms of enhancing staff interaction and communication."
The building's other main occupant is global engineering, architectural and environmental consultancy company GHD, which moved in October last year soon after the building was completed.
It occupies just over 3000sq m of space on the top two floors of the five-level building with a 12- year lease plus naming rights.
Now the building is fully leased, with a total net annual rental income of $4,413,606 and fixed annual rental increases of 3 per cent on all leases, the property is being marketed for sale by private treaty - also through Hain and Bayleys.
Hain says the Lion lease is one of the two biggest tenancy agreements concluded in the past 12 months involving companies moving into new space.
The biggest, which he also negotiated, is Watercare Services' leasing of 6000sq m of space in the Nuffield Corporate Centre at 73 Remuera Rd, Newmarket.
This building is also being built by Mansons TCLM and is due for completion in December, and more than half its space has been leased.
Watercare Services will lease the top two floors and part of Level 2 of the 12,796sq m building for a term of 12 years with naming rights.
Mansons TCLM director Culum Manson says there is a shortage of good quality well-located office buildings able to accommodate large tenants, particularly those looking for more than 5000sq m of space.
"We saw an impending gap in the CBD and city fringe for buildings that catered for bigger corporate occupiers and we were sufficiently confident of the demand... to undertake developments on 'spec'," he said.
"They have met with very good take-up mainly because they have provided what these larger tenants are looking for. This includes big floor plates, plenty of parking, being close to the motorways and public transport; a minimum of a 4-star green rating and earthquake ratings which are at least 100 per cent of new building standard.
"We have also focused on lower rise buildings of four to five levels with large floor areas because these are more efficient and mean significantly lower operating expenses for tenants than is the case with more traditional high-rise CBD buildings."