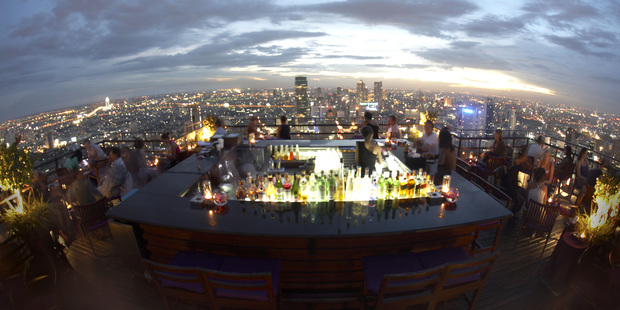 Pengxin chairman Jiang Zhaobai questions whether New Zealand is ready for a big explosion of Chinese tourists attracted by wide open spaces, clean air and stunning scenery.
Jiang's company - which built the plush Banyan Tree hotel on the North Bund in Shanghai - is actively looking to build several top-class boutique hotels here for discerning Chinese visitors.
"We think the tourist industry in New Zealand has great potential for the Chinese tourist market," he says.
"We are also trying to tap into that market.''
"New Zealand is really a nice place... it's got beautiful scenery and golf courses and a population of just four million.
"People can experience space instead of Chinese crowds."
Jiang reckons as many as two to three million Chinese tourists may come our way within 10 years. "New Zealand should be well prepared for the big number of tourists, not only the Government but the people and the business circles - it is a a good opportunity for them as well.
"But are you ready?"
John Key - who is also Minister of Tourism - will call into the Banyan Tree hotel for a business luncheon Jiang is hosting as the rotating chairman of the Shanghai Entrepreneurs Association. "It could really help if the Prime Minister comes to Banyan Tree in Shanghai to promote the hotel industry in New Zealand," Jiang says.
"We would also like the Prime Minister to enjoy fantastic views of the Bund and to see the development and vitality of Shanghai."
Pengxin's New Zealand-based executive, Terry Lee, says a feasibility study is under way to examine building a small hotel with Auckland, Queenstown, Taupo and Rotorua all in the mix. "To complement the development of the tourism industry a hotel is very important," adds Lee.
Says Jiang, "The world economy been through its peaks but China's engine still keeps growing at a stable 7-8 per cent growth rate... there will be a lot of middle-class people, which is a huge potential for travelling.
"We need to capitalise on that."