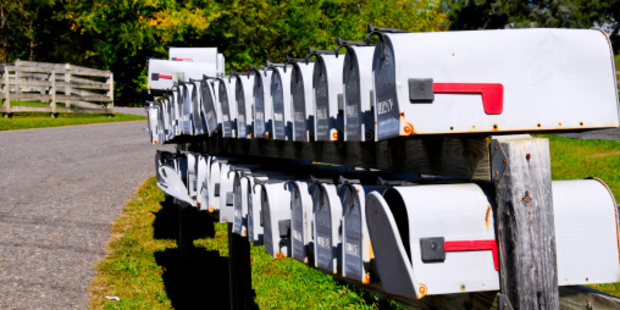 IN THE MAIL ...
It may just be that government officials and ministers are feeling a bit burnt over the Solid Energy debacle, but close attention is being paid to NZ Post. There are a lot of differences between the two SOEs, but the similarities are worrying some officials. NZ Post's core business, delivering mail, is dying and it has expansion plans. Its purchase of Gareth Morgan Investments was part of plans to expand Kiwibank, which will need more capital for investments. This is money ministers are unwilling to hand over. A few alarm bells are going off because Kiwibank has high cost ratios compared to other banks and the SOE wants to get into new businesses such as insurance. Meanwhile, NZ Post's plans to develop a secure digital mailbox called "YouPost" have cost $6 million and deadlines have not been met. The SOE now hopes to reveal all by the end of the year. If it can take on email and win, that will be impressive, but it's a big ask. Under NZ Post chairman Michael Cullen and chief executive Brian Roche, Kiwibank has been addressing some of its problems. It is interesting that Cullen is working on the expansion plans when he was against NZ Post getting into the banking business when he was in office and as a minister insisted it remain a low-risk retail bank.
RICHIE'S INSPIRATION
All Black captain Richie McCaw's latest gig has been as Fonterra's global ambassador, making a tour of Sri Lanka. Fonterra, through the Anchor brand, probably has a stronger presence in the island nation than either rugby or McCaw, though it does have a small but strong rugby community. It is unclear what McCaw's visit did for Fonterra's branding, but it appears to have been inspirational for the national rugby team: a few days after his visit, Sri Lanka thrashed first Taiwan, then Thailand in the Asian Five Nations tournament, keeping alive its slim hopes of qualifying for the Rugby World Cup for the first time.
TOUGH SORT
Attorney General and Associate Minister of Maori Affairs Chris Finlayson has proven to have a deft hand on treaty settlement issues, but his attempt to solve long-running problems with Maori land ownership might be too much even for him. His push to change the Te Ture Whenua Maori Act (an area of law last revamped in 1993 without much success) calls for Maori land use decisions to be "determined by a majority of engaged owners", with a way of resolving standoffs and disputes. Even more ambitiously, he wants to stop the "excessive fragmentation" of Maori land ownership. Others have tried and failed, leaving land capable of earning billions of dollars underused. A statement this week from Finlayson and Maori Affairs Minister Pita Sharples says the law covers 1.42 million hectares of land. Years of tradition and vested interests are at stake here, so if Finlayson pulls it off he will really have earned that QC title he got last year.
HANDLING A HOT ONE
Some NZ executives' severance payments might seem excessive, but we've got nothing on Russia, where Vladimir Strzhalkovsky got about US$100 million (nearly $120 million) when he quit as the head of Norilsk Nickel, the country's biggest miner. Showing a deft PR touch, Strzhalkovsky, who was once employed by the KGB, said he'd give some of the money to families of intelligence agents killed in "hot spots".
ON THE ROAD AGAIN
Cabinet's globetrotter Tim Groser has continued his quest to lead the World Trade Organisation with a tour of the Caribbean. Nice work if you can get it, and his ministerial expenses declaration will make for interesting reading next time around, as Groser is known for his enjoyment of the finer things in life.
TWEET-WISE
Moving with the times, regulators in the US this week decreed that Twitter, Facebook and other such services are appropriate places to make important company announcements. However the Securities and Exchange Commission said companies would have to say in advance which sites they would use, so investors know where to look - and presumably, in the case of older shareholders, to give them time to learn a few social-media skills.