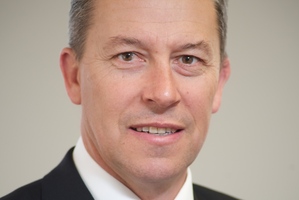 New Zealand's biggest civil engineering, roading and resources business has denied a report it is being put up for sale.
Nick Miller, Christchurch-based managing director of Fulton Hogan, denied an Australian Financial Review article which said the Dunedin-registered business which operates here, in Australia and the Pacific was on the block.
"Credit Suisse, alongside its Kiwi counterpart First NZ, has secured the mandate to sell privately-owned engineering and construction group Fulton Hogan," the AFR reported.
In an issued statement, Miller said he was "strongly refuting speculation in today's Australian Financial Review that the company is being prepared for sale".
It was "totally incorrect" to speculate that Credit Suisse and First NZ Capital were engaged to sell it, Miller said.
However, these parties were involved with the business, he indicated.
"As part of standard, prudent governance the investment banks concerned are simply advising on options to optimise Fulton Hogan's balance sheet," Miller said.
"Fulton Hogan has a strong, stable and committed shareholder base and no current or foreseeable plans for fundamental changes to our ownership, beyond the buy-back of the cornerstone Shell shareholding which has been in progress since 2009."
In early March, the 80-year old-company released guidance that it had performed strongly in the first half of 2012/13, and had its strongest forward order book of $3.7 billion.
Companies Office records in New Zealand show Fulton Hogan is in the hands of international business Shell which is gradually selling its stake, descendants of the families which founded the business in the South Island and many employees.
Fulton Hogan's biggest new job is the $358 million Majura Parkway contract to ease Canberra traffic congestion.
The business is a major civil and resources contractor that operates throughout Australasia, employing more than 5500 people.