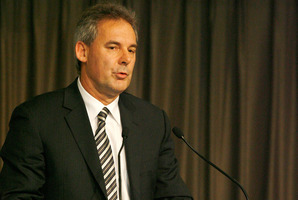 Finance and insurance company Dorchester Pacific said it had entered into an unconditional sale and purchase agreement to acquire the 18.2 per cent shareholding in Turners Auctions held by interests associated with Milford Asset Management for $9.07 million, or $1.82 per share.
A deposit of 5c per share has been paid on the execution of the agreement, with the balance of $1.77 per share payable on June 20, Dorchester said.
Shares in Turners Auctions last traded at $1.79, down 1c.
Dorchester's chief executive Paul Byrnes said the Turners Auctions board had indicated he would be welcome on the board.
"There is a natural alignment between Dorchester and Turners Auctions," Byrnes said in a statement.
"Clearly finance and insurance of motor vehicles are key drivers for Turners," he said.
"Both are areas we can add considerable value to as more than 65 per cent of Dorchester's new lending is for private and commercial motor vehicles," he said.
The chairman of Dorchester, Grant Baker, said the purchase would complement Dorchester's acquisition of EC Credit Control - a supplier of credit control and debt recovery services - in October last year.
Dorchester shares last traded at 29c, unchanged from Wednesday's close.
In September 2011, Guinness Peat Group sold its 19.4 per cent stake in Turners for $7m in an off-market transaction involving Milford Asset Management.
- APNZ