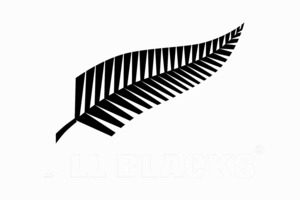 Companies and individuals who passed off high-priced imported souvenirs as New Zealand-made products to tourists have been fined a total of $259,000.
Top Sky Holdings Limited and Kiwi Wool Limited were convicted and fined in the Auckland District Court.
Tourists from China, Korea and Taiwan visited the companies' stores in Rotorua and Auckland through organised tours where they paid up to $8000 for alpaca rugs and up to $1000 for duvets and merino products, claiming to be "proudly made in New Zealand" and 100 per cent alpaca or merino.
The rugs had instead been imported from Peru, the alpaca wool content was only 20 per cent and the other items were not merino, said the Commerce Commission.
"New Zealand has a reputation for producing premium wool products. Tourists are prepared to pay significantly more for these products than for the same items produced elsewhere.
"To sell items as New Zealand made when they are not, or knowingly label and sell items as 100 per cent alpaca or merino wool when they are not, is deliberately misleading buyers," said Commerce Commission chairman Mark Berry.
Top Sky Holdings was fined $140,000 and managing consultant Haidong Chen fined $24,500.
Kiwi Wool was fined $84,000 and managing director Jinming Chen fined $10,500.
The company directors admitted they knew the representations made about the duvets were not true and manufacturing the duvets cost about $70 each.
At sentencing, Judge Dawson said the misrepresentations made by the defendants was "deliberate and systematic" and "undermined fair competition in the market".
The sentencing sent a clear message that exploitation of international visitors would not be tolerated, said Associate Tourism Minister Chris Tremain.
"New Zealand makes many high-quality products that international visitors like purchasing when on holiday here. We will continue to ensure that goods offered to visitors are high-quality, good value for money and are correctly labelled," he said.
Six other companies and five individuals are also facing charges as a result of the investigation.
- APNZ