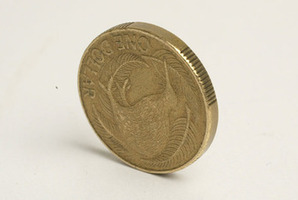 The New Zealand dollar gained against the euro as Cyprus nears a deadline to secure a European Union bailout to avoid a collapse of its banks and the possible exit from the euro zone.
The kiwi traded at 64.39 euro cents from 64.22 cents in late New York trading on Friday. It slipped to 83.38 US cents from 83.51 cents.
Cyprus faces a Monday deadline to avoid the collapse of its banking system. President Nicos Anastasiades held last minute talks with lenders yesterday though his government is divided and Cypriots are on the streets protesting, Reuters reported. Failure to reach agreement with the EU, International Monetary Fund and European Central Bank may see the tiny island nation become the first to leave the euro.
"The local calendars are empty today, all eyes likely to be on the Cyprus/IMF/EU/ECB negotiations over the bailout," said Imre Speizer, senior market strategist at Westpac banking Corp. "A failure to agree with the troika could lead to speculation of a euro-exit."
The ECB imposed the deadline for the 10 billion euro bailout, threatening to cut off emergency funding to Cypriot banks if a deal can't be struck, Bloomberg reported.
The trade-weighted index was at 76.48 from 76.47 in New York on Friday. The kiwi traded at 79.87 Australian cents from 79.91 cents and slipped to 78.77 yen from 78.84 yen. It traded little changed at 54.73 British pence.