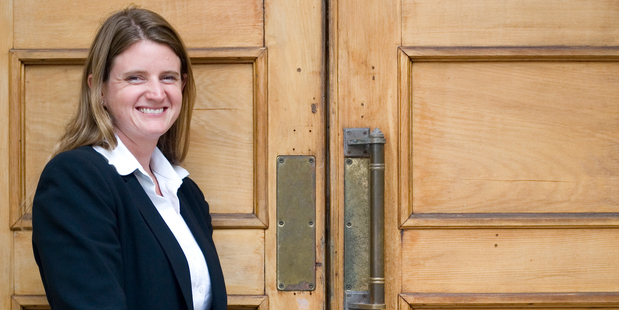 New Zealand Post has appointed Christina Domecq as chief executive for its directories division, The Localist, while the state-owned enterprise talks with potential investors.
The Localist board has appointed Christina Domecq as chief executive of the firm, where she has worked as an executive consultant and technical adviser. She replaces Blair Glubb, who founded the directories firm in 2010 with former Kiwibank chief executive Sam Knowles.
The firm competes in the directories market that was dominated by Glubb's former employer Yellow Pages and after a brief excursion into print directories it is now focused online.
New Zealand Post spokesman John Tulloch said The Localist was performing well and that Domecq's expertise had played a key role.
Glubb left last Wednesday and is said to be in Britain. Tulloch said Glubb had always intended to move on after the firm was established.
Last October New Zealand Post wrote off $13.3 million of a $26.5 million loan to The Localist.
Tulloch would not comment about details of the sale process.
Domecq has a colourful past in the business world. A descendant of the Spanish sherry-making dynasty House of Domecq, she spoke to the Herald last year in her first media interview since the sale in late 2009 of her tech venture, Spinvox.
In 2004 Domecq and Daniel Doulton - a descendant of the family behind Royal Doulton, the British tableware and collectibles maker - founded Spinvox, a voice-to-text technology start-up.
The firm, which was based in Britain, marketed itself as having revolutionary technology that converted voicemail messages into text messages.
But in 2009 an investigation by the BBC reported many of the messages were being transcribed by call centre workers in South Africa and the Philippines, which raised privacy issues.
A few months after the BBC's investigation, the company - which raised more than US$200 million ($242 million) from investors including Goldman Sachs - was sold to its US rival, Nuance, for US$103 million.
The company was heavily indebted at the time of the sale, and Domecq said all of the money from the sale went to shareholders. "The debts were shareholder debt," she said last year.
Asked if her past made her an unsuitable mentor for local start-ups, Domecq said: "I don't think there are a lot of people in this room [a central Auckland cafe] that have sold a company for $100 million, built a brand from zero and raised the kind of money I know how to raise and built a business and employed the number of people that I've employed."
Then Localist chairman Sam Knowles said due diligence was conducted on Domecq before her appointment to the advisory board, and he was comfortable with her involvement in the company and pleased with her performance.