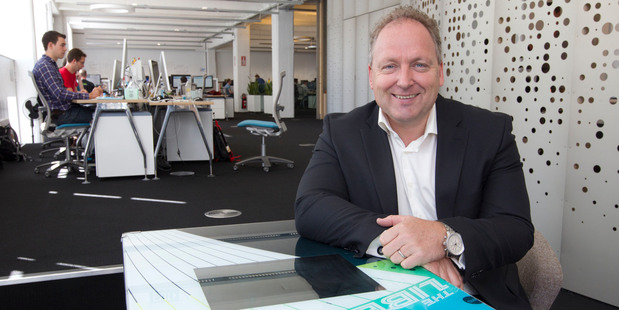 Sharemarket tech darling Xero says its recent surging share price is due to greater interest in the company coming from overseas investors.
"Xero is aware of increased interest from overseas investors wanting exposure to the Software as a Service technology segment, said chief executive Rod Drury in a statement to the NZX." Software as a Service is seen as a high growth opportunity with industry revenues expected to grow significantly over the next five years."
Xero's share price has been rising quickly since November last year. It closed at $10 on Thursday and rose a further seven per cent last week to close at $10.70.
At $10.70, the accounting software company is worth $1.254 billion even though it has annualised revenue of only $48 million and is still reporting large losses.
Drury said Xero's international profile had increased following the appointment of a ex-Google executive, media interest in the US and recent well-attended roadshows in
Australia.
"The company is not seeking additional funds at this time. It has over NZ$80 million in cash and is sufficiently funded to execute on its current plans. Xero advises it remains on track to double revenue for the full year to 31 March 2013, has continued to invest for growth and will finish the financial year with over 400 staff. The company remains focused on extending its feature set and building up infrastructure and services to provide the capability to support a million customers."
Drury says speculation about Xero listing on a US stock exchange "is a little early."
"A US listing is certainly something a business with global aspirations would consider. We have been advised it would not make sense to consider a listing in the US until we can see at least US$100 million of revenue, so the focus for now remains on growing the team, customers and revenue while building systems and processes for efficiency."
He said an operating update will be released early next month.
-NZ Herald