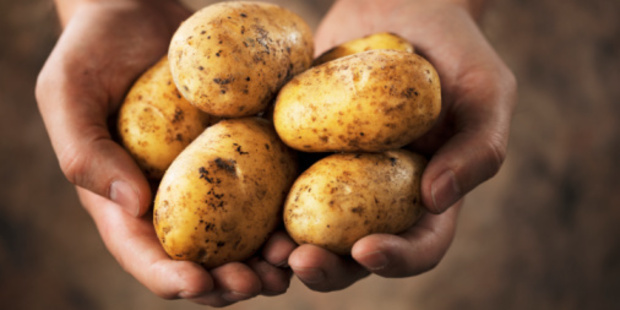 A project to convert potato starch waste into compostable packaging has received a Government funding boost of $2.1 million.
Environment Minister Amy Adams today announced more than $4m in funding for 11 waste minimisation initiatives throughout the country.
About half the funds will go to Auckland company Earthpac, which uses starch captured from washing potatoes to manufacture compostable meat and vegetable trays.
More than 670 tonnes of potato starch, which would normally be discharged to a wastewater plant, will be used by Earthpac every year.
The project would also make a difference to the amount of waste which ends up in landfills, with more than 200 million polystyrene trays estimated to be dumped every year.
"As a country, we need to be thinking smarter about ways to reduce our waste," Ms Adams said.
"This is a project which shows Kiwi ingenuity is able to develop world-leading, practical ideas that enhance our clean, green image."
Among the other funding recipients is Environment Canterbury, which will receive $144,000 to carry out a feasibility study on minimising hazardous waste from timber treatment.
The project will focus on earthquake-related building and demolition waste in Canterbury.
Sports clubs and marae will be encouraged to minimise their waste through two other initiatives.
The Project Litefoot Trust will receive $197,000 to establish a recycling programme for sports clubs around the country.
So far, 60 clubs in the Wellington region have signed up to recycle paper, cardboard, plastics and food waste.
Para Kore Marae Incorporated will receive $140,000 to implement a zero-waste programme on 20 marae in Taranaki and the northern South Island.
It plans to encourage widespread zero-waste behaviour throughout Maori communities.
The funding will also go towards an awards scheme to recognise good and bad packaging.
Wanaka Wastebusters will receive $150,000 for its nationwide awards, which aim to help households and businesses choose better packaging through raising awareness and providing information and resources.
Ms Adams said the funding recipients had all thought outside the square and proactively identified ways to minimise the amount of waste going to landfills.
- APNZ