Analyst picks possible AAPT sale and focus on New Zealand business as company cuts back in Australia.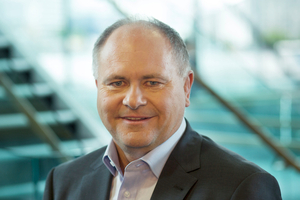 Telecom is scaling back some operations across the Tasman and analysts believe the company could make a further retreat from the Australian market as it reviews its business.
Telecom announced yesterday it would axe about 120 jobs from the Australian arm of its information technology unit, Gen-i.
That will leave Gen-i Australia with about 60 people focusing on servicing and attracting large transtasman corporate customers rather than hunting for business in the Australian domestic market.
"We're going to stick to the knitting," new Gen-i chief executive Tim Miles said.
Miles, who launched a review of Gen-i Australia after joining the company last month, said the decision to scale back operations was "clear-cut".
"It was pretty obvious to me what needed to happen," Miles said.
The Gen-i Australia restructure follows Telecom chief executive Simon Moutter saying last month that the company would cut jobs "well into the hundreds" in an effort to reduce costs.
Deutsche Bank analyst Arie Dekker said yesterday's announcement was an acknowledgment by Telecom that it didn't have a competitive advantage in Australia's domestic ICT market.
Dekker said Telecom's selling AAPT, another of its operations across the Ditch, "couldn't be ruled out".
"I think New Zealand is the key focus, and within that retail and parts of the Gen-i business, but not AAPT," Dekker said.
A spokesperson for Telecom said the company currently had no plans to sell AAPT.
Telecom spent A$2.2 billion buying telecommunications company AAPT in 2000 at the height of the dot.com boom but has written down the value of the investment several times.
Telecom attempted but failed to find a buyer for the company before selling its consumer division to Australian internet provider iiNet in 2010.
First NZ Capital analyst Greg Main said yesterday that he thought Telecom would sell AAPT if it was made the right offer. "You'd have to think that longer-term that operation [AAPT] would have more value to an in-country player than an out-of-country player like Telecom," Main said.
As well as the changes in Australia, Miles said yesterday that Gen-i's New Zealand operations were under review.
He could not comment on progress but said he was looking at which parts of the New Zealand ICT market Gen-i should be in.
"There might be some changes and things we decide we won't do in the future. I haven't finalised that."
Gen-i has about 2400 staff and reported adjusted revenue of $186 million for the six months to December 31, down 1.6 per cent on the corresponding period in 2011.