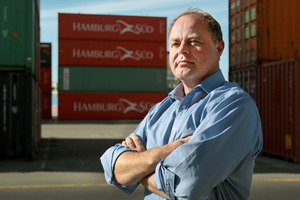 The government has agreed to stricter monitoring rules for financial service providers, giving regulators the ability to probe deeper into the affairs of firms and block anyone who doesn't pass muster.
Cabinet plans to strengthen the financial service providers registration (FSPR) scheme by granting regulators new investigative powers and the ability to remove providers from the register, Commerce Minister Craig Foss said in a statement.
The FSPR opened three years ago as part of government efforts to restore investors' faith in financial advisers and the wider sector.
The changes will give the Financial Markets Authority the ability to direct the registrar to turn down registration or de-register a provider that doesn't meet the regulator's satisfaction, extend the registrar's inspection powers to seek information on whether a provider should be registered, and will disqualify people with overseas criminal convictions for theft, fraud or money laundering within the past five years of registration.
"The proposed changes will further help prevent the misuse of the register by overseas entities trying to take advantage of New Zealand's reputation," Foss said. "They build on the government's reforms to strengthen the company registration regime and improve anti-money laundering and anti-terrorist funding efforts."
The changes echo the government's crackdown on shell companies, that's been working its way through Parliament via the Companies and Limited Partnerships Amendment Bill. That legislation has passed had its select committee report, which recommended granting the Companies Registrar greater powers to require information from companies and limited partnerships.
Companies offering financial services, such as banks, insurers and brokers, and authorised financial advisers have to register with the regime. The register providers a company's address and the services it is registered to provide, meaning they aren't allowed to offer anything not listed.
The exact criteria for disqualifying providers hasn't been set, and will be determined as part of the drafting process, a spokeswoman for the minister said in an emailed statement. The changes will be included as part of the government's credit law reform.
The Credit Contracts and Consumer Finance (CCCF) Amendment Bill is expected to be tabled in Parliament this year.