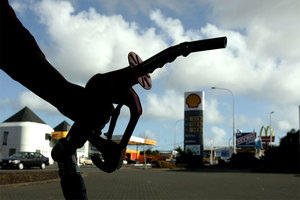 The major oil companies say they are monitoring dropping commodity prices daily.
The Automobile Association (AA) wants them to cut their prices immediately, saying the imported cost of petrol and diesel has fallen about four cents per litre since prices last went up on February 13.
AA spokesman Mark Stockdale says that means margins are well above average.
"Unfortunately, prices went up 11 cents in February, and fortunately things are looking up slightly, so it is time for the fuel companies to drop prices."
Both BP and Caltex say they are monitoring prices daily, with a spokesman for BP acknowledging the drop. However, they have been holding off on reducing prices because the situation has been volatile the last few days.
Mr Stockdale says that is not good enough.
"The reality is the margin is about four cents above the normal level that it has been for the past year or so, so it is long overdue for fuel companies to pass the savings onto motorists."