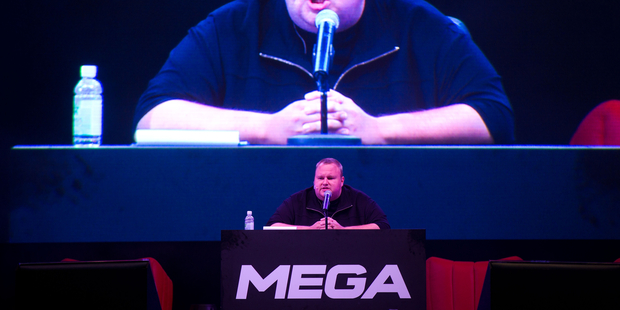 A job advertisement for Kim Dotcom's data sharing start-up Mega suggests the firm is serious about going public in New Zealand or Australia.
The company is on the hunt for a chief financial officer capable of taking the firm through a period of rapid growth to a sharemarket float within the next 18 months, according to a notice posted on the Trade Me website this week.
The advertisement says ideal applicants should have proven ability in a CFO role managing a team of 30 to 40 staff in a $5 million to $50 million business, as well as proven experience or involvement in capital raisings and/or IPOs in New Zealand or Australia.
The company appears to have solidified its listing plans since the start of the year, when chief operating officer Brian Clarkson said the firm would decide within 18 months to two years whether it would float the business on the NZX.
New Zealand sharemarket players have been circumspect about Mega's listing plans.
One investment banking source told the Business Herald earlier this year that it was difficult to know what kind of sentiment the market would have for the company should it go ahead with a float.
"It would need to have a blue-chip board and governance structure ... for people to feel comfortable," the source said.