Firm demand reported as Murdoch quits 43 per cent stake in dominant pay TV provider.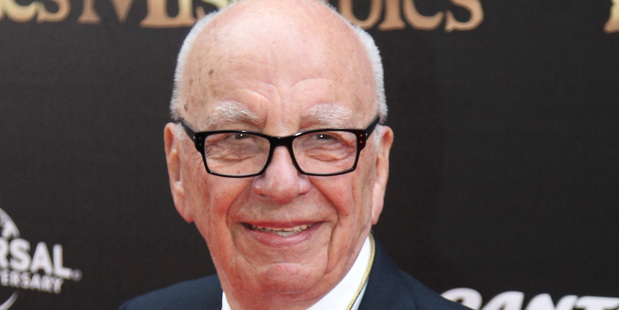 Rupert Murdoch's sell-down of his 43.6 per cent share of Sky TV leaves local management with greater influence over the pay television operator. Frank Aldridge, managing director of Craigs Investment Partners which sold the stake, said demand had been very strong for the placement which was sold at $4.80 - a 7 per cent discount on its $5.17 close on Friday.
A number of substantial shareholders - those who own more than 5 per cent - are expected to emerge from the deal although Aldridge ruled out anyone taking a cornerstone stake of more than 10 per cent.
Aldridge declined to name the buyers. The Herald understands about 60 per cent of the shares were sold to overseas investors, mainly in Australia and Asia, the remaining 40 per cent going to domestic investors.
But no media or telecommunications companies - such as Telstra, Telecom or Vodafone - were in the mix, said another source familiar with the sale.
Aldridge said Sky TV was attractive to investors looking for income as it paid a gross dividend yield of 11 per cent - more than double the NZX-50 average of 5.4 per cent a year.
The company is due to pay a dividend on Friday.
One market player said that would make it attractive to some hedge fund investors who would buy in for the dividend and dump the stock for a quick gain.
But Aldridge said he believed most investors would be in for the long run.
"Certainly the interest we have had would indicate they are in for the long term."
The sell-down of News Corp's stake will make the company much more liquid and will help boost its position on the market from 11th to 8th-largest.
Milford Asset Management's Brian Gaynor said the sell-down was great for the market and added to the recent sell-downs of Trade Me and Steel & Tube.
Murdoch's selling out of Sky Television comes at the end of a long golden period for the company during which it has enjoyed a relatively unregulated dominant position in pay TV.
It is now in half of the country's homes but recent interim results showing a 9 per cent profit growth revealed the number of subscribers was stagnant.
While the company provides strong dividends, saturation of the market now limits its prospects for local expansion, beyond increasing average revenue per user through new premium services such as the Soho channel and by adapting to internet TV services.
First New Zealand Capital's Greg Main said that local services such as the rugby channel ensured the added value Sky needed over prospective competitors.
Given Sky's stranglehold on content and plans to distribute on ultra-fast broadband, Telcos such as Telecom and Vodafone may be interested to watch its direction and any shift in its shareholding.
Telecom has tried to enter the pay TV market twice before - through Xtra and TiVo - and been burned.
Like Telecom, Vodafone already has a relationship with Sky.
It recently picked up TelstraClear infrastructure and even hired a former television programmer, Jane Wilson, to develop content.
That would point to the possibility of longer-term interest in pay TV coming from Telstra, or from Foxtel - the Australian pay TV operator jointly owned by News Ltd and Telstra.
The sell-down coincides with fresh moves by Murdoch interests in Britain.
News Corp's BSkyB division is to buy the broadband supplier O2 from Telefonica for around $400 million, making it the second-largest ISP in Britain.
Sky Sell-down
*News Corp has sold its 43.65 per cent stake for $815m.
*No dominant shareholder is expected to emerge.
*Shares expected to resume trading today.
*About 40 per cent of the shares went to local buyers.