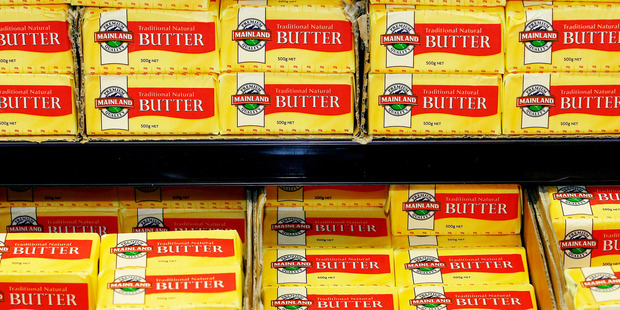 New Zealand commodity prices rose for a seventh month in February, led by gains in the price of butter, though the strength of the local currency meant they were flat in kiwi dollar terms.
The ANZ Commodity Price index rose 1 per cent to 275.3 last month, with 10 of the basket of 17 raw materials lifting in price. Five were unchanged and two fell. In local currency terms, the index rose 0.2 per cent in February to 177.6. The kiwi dollar recently traded at 82.34 US cents, and has been seen as the main cause for lagging exports as it eats into returns from international sales.
Butter prices rose the fastest in the month, up 4 per cent, followed by a 3 per cent gain in wood pulp prices and a 2 per cent increase in milk powder and lamb prices. Seafood, aluminium and pelt prices rose 1 per cent, and casein and lumber prices rose by less than half a per cent. Wool and beef price both declined 2 per cent.
The figures come as drought ravages the North Island's Northland region and threatens other areas. Fonterra Cooperative Group sees rising global dairy prices in the second half of the year, though the dry conditions means local production will be flat.
Government figures last week showed a trade balance deficit in January with dairy exports falling faster than expected.