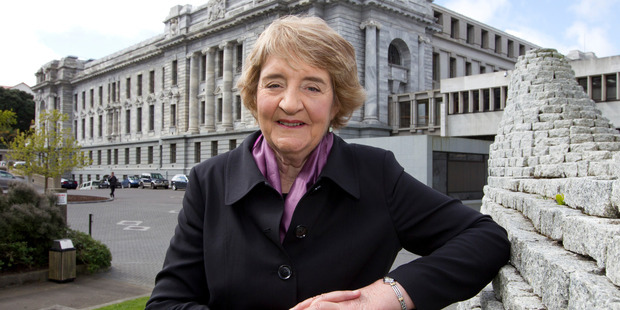 Environment Minister Amy Adams is taking a combative approach to early criticism from environmental groups of the government's proposed changes to the Resource Management Act, saying the critics are "out of touch with New Zealanders".
Fundamental reform proposals for the 22-year old RMA legislation were published yesterday with a raft of measures to give much greater power to the central government to cut through resource use roadblocks, simplify local government planning, and limit the extent of objections to new developments.
Adams did not name the Parliamentary Commissioner for the Environment, Jan Wright, among the critics of the proposals, but Wright - an independent officer of Parliament charged with oversight for environmental policy - said earlier today the proposals were "unbalanced".
That follows criticism from a peak environmental lobbyist, the Environmental Defence Society, which described some of the proposed changes as anti-democratic and "deeply troubling".
However, Adams says the critics are out of touch and "scaremongering", and that "core environmental protections have been maintained in the RMA and will, in many cases, be strengthened by the government's proposals."
"The simple fact is the RMA has become cumbersome, uncertain and highly litigious. If these groups cannot understand this, then they are out of touch with everyday New Zealanders," she said.
"These groups need to get out of the office and talk to communities and businesses. They will tell them what they have told me - they are facing years and years of uncertainty while decisions are made whether a project can or cannot proceed.
"In most cases, it is not about whether a particular project can or cannot proceed, it is about the time and cost to reach that decision."
Adams also dismissed claims that the proposals unreasonably interfere with local decision-making.
"Councils have been let down by successive governments taking a hands-off approach to major issues for far too long. It has been hugely unfair on councils and it is now time for the government to step-up and offer more support. New Zealanders are looking to central government to show strong leadership."
In her critique, Wright said the proposals strengthened economic considerations relative to environmental.
"The RMA's fundamental purpose is to make sure that environmental effects are taken into consideration when decisions are being made about using our resources. It is not, and should not become, an economic development act.
"There is a sense in the changes that the environment is considered the enemy of economic progress despite the fact that a large part of our economy is built on our environmental credentials.