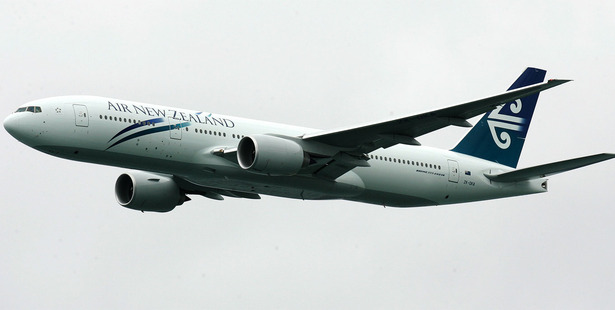 Air New Zealand, which is 73 per cent state-owned, posted first-half profit that more than doubled after lifting passenger volumes and boosting yields on international routes, while keeping costs in check.
Profit rose to $100 million in the six months ended December 31 from $38 million a year earlier, the Auckland-based airline said in a statement. Operating revenue rose 3.4 per cent to $2.37 billion. The results about matched analyst expectations.
Shares of the airline, which is among state-owned assets slated for a partial selldown, have advanced 54 per cent in the past 12 months and are rated 'outperform' based on a Reuters poll, which suggests the stock has further to run to reach a median target of $1.50. The company will pay a first-half dividend of 3 cents a share, a third higher than the year-earlier payment.
Chairman John Palmer said normalised pretax earnings for the second half of the year will "comfortably exceed" the same period of 2012, based on current estimates of market demand and fuel prices.
"The operating environment is as competitive as ever and our management team need to be agile and decisive to stay ahead of the game," Palmer said. "Air New Zealand continues to be held in high regard by the travelling public and our employees alike. This is not to be taken for granted."
Normalised earnings before tax surged 300 per cent to $139 million in the first half, reflecting a $57 million gain from passenger traffic, a $15 million increase from improved passenger yield, and an additional $11 million from cargo and contract services. Operating expenses fell 1.2 per cent, led by reduced labour costs and lower expenses related to maintenance and overhaul.
The airline's operating metrics all showed improvement. Capacity, measured by available seat kilometres, rose 2.7 per cent while the load factor rose0.4 percentage points to 83.2 per cent and yield climbed to 13.6 cents per revenue passenger kilometre, or RPK. Unit costs fell 4.7 per cent.
Long haul yields rose 3.8 per cent while passenger demand overall climbed 3.2 per cent, driven by a 3 per cent gain in international and a 4.4 per cent increase for Tasman-Pacific routes.