Investigation into how cocaine got into milk powder shipment frustrated by overseas officials, report shows Jared Savage.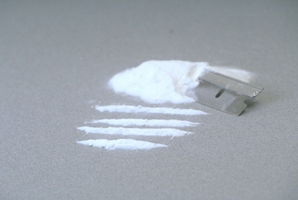 The mystery of how 165kg of cocaine was slipped into a New Zealand shipping container of milk powder remains unsolved, according to an official report.
The cache was found inside an export container belonging to dairy giant Fonterra after being unloaded at its destination in Algeria.
Drug trafficking is linked to funding of terrorists in Africa and Europe and the discovery of such a large shipment inside a trusted New Zealand brand made headlines around the world in October.
But attempts by Fonterra and Customs to find out how the drugs were slipped into the container - despite a "tamper-resistant" seal - have been thwarted by a lack of co-operation from overseas authorities.
A meeting between representatives of Fonterra, Customs and the Mediterranean Shipping Company was held in Auckland in December, according to a report released under the Official Information Act.
The debrief discussed the difficulties experienced by all parties in obtaining information from their contacts in Algeria - even in confirming the veracity of the overseas media reports.
"In particular, information in relation to the integrity of the container seal on arrival in Algiers was not forthcoming and remains unknown," according to the Customs report.
Despite being unable to verify any information, a spokeswoman said Customs was confident in the security of New Zealand exports.
"There is no evidence to suggest that any illegal substances were introduced into the container before it left New Zealand, nor is there any evidence that suggests any connection to New Zealand or New Zealanders."
The main focus of the inquiry was to establish the integrity of the tamper-resistant seal on the container as part of Fonterra's partnership with Customs under the Secure Exports Scheme.
The Fonterra seal was photographed in Mosgiel before the container was shipped to Tauranga, then exported to Algeria.
The consignment was offloaded for two days in Panama, which is a known trafficking point for cocaine, produced from the coca plant which flourishes in South America.
The container was then shipped to Valencia, Spain - another country recognised as a cocaine trafficking route - before being moved to Algeria.

The shipping route
Mosgiel: Fonterra milk powder loaded into export container and sealed for security on June 27, 2012. Sent by rail to the Port of Otago, then shipped to Port of Tauranga.
Tauranga: Exported to Algiers on July 13.
Panama: Consignment was offloaded for two days. Panama is well-placed on global drug trafficking routes as its close to South American countries, the only places where cocaine is naturally produced from the coca plant.
Spain: Consignment was offloaded for 24 days in Valencia.
Algiers: Containers offloaded on September 21 and cleared for release from the port on October 16. Three days later, 165kg of cocaine was discovered by Algerian police.