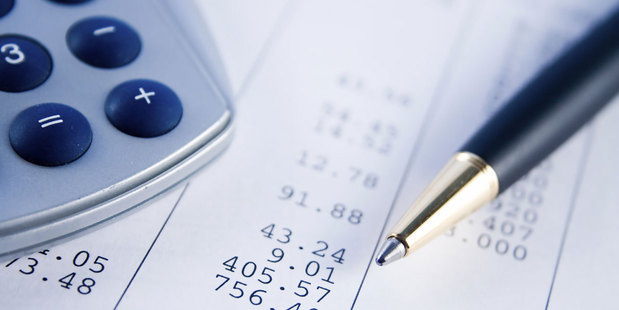 Photo / Thinkstock
A chartered accountant has appeared before the industry's disciplinary tribunal after being convicted of criminal charges in the United Kingdom including attempted robbery and threatening a church staff member with a knife.
The man was granted interim name suppression when he appeared before the New Zealand Institute of Chartered Accountants disciplinary tribunal in Auckland today.
He was accused of bringing the profession into disrepute after being convicted of nine criminal charges in the UK.
According to evidence presented to the tribunal, the man's first run-in with the law was a road rage incident for which he was convicted and sentenced to 80 hours' community service.
The tribunal also heard that, having been told to keep out of his ex-wife's house, he broke in, picked up a kitchen knife and threatened the occupants.
He also stole passports belonging to the woman and her son and, when she attempted to call police, he took the telephone from her and smashed it.
He fled the scene but was found at a church which he was not supposed to visit because his ex-wife was often there at that time of day.
When a member of church staff challenged the man he pulled a knife and threatened him.
At another date he was arrested for being drunk and disorderly and, according to the police charge sheets, he caused wilful damage to a cell by rubbing his own faeces on the wall.
The tribunal also heard that he was convicted for attempted robbery and possession of an offensive weapon.
The man was handed a combined prison sentence of 24 months for all the offences, of which he served 12 months before being deported to New Zealand.
While he was in prison he was diagnosed with bipolar disorder.
In his defence, he said the incidents occurred because he had been "living rough" - sleeping in a forest - and had not been receiving medical or counselling assistance to treat his disorder.
"I was in a desperate and distressed state having been refused assistance by my siblings," he said.
The man's lawyer, Niamh McMahon, submitted that the events which gave rise to his criminal record related principally to relationship difficulties with his wife. None of the behaviours related to his role as a chartered accountant, she said.
He had been unaware that he suffered bipolar disorder at the time of his offending, and since being properly medicated he had not experienced any further episodes.
The man held himself responsible for the damage he had caused to those closest to him, she said.
Tribunal chair Jim Hoare said the man's behaviour fell well below the standards expected of the profession.
He acknowledged the man was suffering from bipolar disorder at the time and was now undergoing successful treatment. He had reported his offending to the institute of his own volition.
An application for permanent name suppression was rejected but an interim order was granted for 14 days to give the man's counsel the opportunity to appeal.
The man was not struck off as a member of the institute, on the condition that he provides annual medical reports for the next five years.
No further penalty was applied, other than for the man to pay the tribunal's costs.
- APNZ