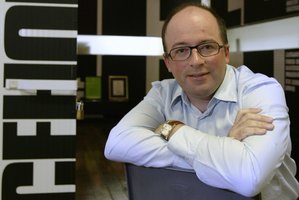 My dad said for years that by working overseas I had learned marketing skills that would be considered brave and bold, if I would just consider coming home. Brain drain, "Flight of the Kiwis" - whatever you call it, I was one of the million-plus New Zealanders forging a career offshore uncertain how my experience would translate.
Short story, I hit a decade, called The Icehouse CEO, Andy Hamilton, to "sound out" the domestic market, and he convinced me opportunity was ripe back at home.
I'm calling myself a "re-pat"; and if we're actually going to live up to the word innovation we like using, we need to give returning Kiwis like me some rope.
Coming back from Toronto which is hyper-digital, integration, convergence and the transition into new media tone my marketing style. Given challenges in the access to both affordable data and high speed internet, practices haven't evolved as quickly here - and I wondered if could find a company who would be brave in marketing tactics with me, even if it felt risky.
Working with The Icehouse I've been given a long piece of rope, and am supported in my desire to shake up some of the marketing practices typically used in the business landscape. Rather than feel constrained on return, I am more inspired in my career than I have been in years.
BNZ Chief Economist Tony Alexander has just released a new monthly update called the Brain Gain which he hopes will encourage more businesses here to get comfortable with the skills and innovation of expats so it's easier for them to return. "We don't want expats changing the way they think and act because the value they have for New Zealand is the difference they bring to what we already have here. We don't need more warm bodies occupying office chairs, and that won't inspire people to return", he says.
He encourages people looking at coming home to pick businesses that are in change mode. "These companies are more likely to embrace the knowledge expats bring. This means you might interview the potential employer, in a way that's not the norm offshore, to find the right fit; rather than just accepting whoever offers you a job on their terms".
Phil Veal, global chair of Kea, says like it or not the market for talent and capability is global, and whether Kiwis return or not, we can use their know-how, access to capital and contacts. "We want to build a global network with this idea that New Zealand doesn't stop at the water's edge. It's okay to go away, come back, and go away again, because if we've connected and inspired that network, that global community, they'll be a fantastic force for the good of our country. You could call it New Zealand's global brain, instead of a brain drain."
Craig Donaldson who is also on the Kea board and recently returned home after 25 years in the global financial market, knows much of his local value lies in his networks and connections.
"Having lived in the world of finance, where things happen in seconds, you realise the world is small and very flat. I want to find opportunity here, but will be thinking and dreaming international. There should never be a cold call when looking to do things offshore. As expats we can provide introduction, access to capital, and our experience in implementing practices that might not have been tried here yet."
Alexander confirms utilising the skills and strengths of our expats is a theme getting more support. "I am encountering more people with deep concern for our lack of progress in the past two decades. We need to improve areas of weakness in the economy - the connectivity of people, the isolationist culture, and the belief that government can provide the solutions. Our returning expats can help with their experience."
It's exciting to see focus on the ex-pat issue; and I'm encouraging my mates there will be more opportunities like I've found back home.

After a decade overseas, Kristen Hill relocated back to New Zealand and is leading the Marketing team at Kiwi business growth centre, The Icehouse. She was formerly Global Marketing Director for Kiwi International success story SpringfreeTM Trampoline, where she helped cement it as the dominant design in multiple markets.
k.hill@theicehouse.co.nz