It's important to review your KiwiSaver scheme from time to time to make sure it's still the best fit for savings plan.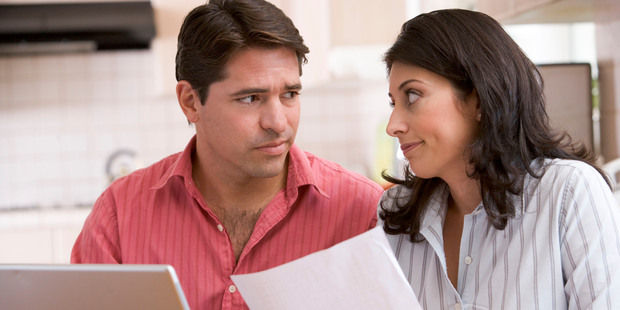 My husband and I are both in KiwiSaver but several years down the track he's still in a default scheme.
I don't have a problem with that if it had been a considered decision but it wasn't.
He claims not to be interested in money (although he might be when we're eating cat food on toast for the third night in a row in our retirement).
Given he's in his early 30s I'm not sure the conservative investment bent of these funds is best in the long-term.
What are the implications (if any) for being in a conservative fund this far out from retirement?
The good news is that at least you're both in a KiwiSaver scheme, so you're already on the way towards enjoying a well-balanced diet in retirement!
You're right to suggest your husband should reconsider the type of fund he's invested in if he has stayed in a KiwiSaver default scheme for a long time.
It's important that your husband ensures he's investing into a KiwiSaver fund that gives him the appropriate mix of risk and return that he's comfortable to take on.
It's possible that a KiwiSaver default fund may in fact have the combination of risk and return that best suits your husband, but it's important to review the KiwiSaver fund you're invested in from time to time to make sure it's still the best fit for your savings objectives.
Generally speaking, people in their early 30s who are saving for retirement can afford to take on more risk than those who are nearer retirement age.
Many KiwiSaver default scheme members could potentially benefit from taking on higher investment risk by switching to a more aggressive KiwiSaver fund.
By aggressive we mean a fund with more than half its investments in growth assets like shares and property.
Growth assets are more risky than conservative assets, such as the cash and fixed interest that typically make up most of the portfolio of a KiwiSaver default fund.
But they have the potential to generate higher returns over the long term.
Even a slightly higher return on your investment over the course of 30+ years could make a significant difference to your retirement nest egg balance.
Having said this, not everyone is suited to riskier aggressive funds so it pays to seek qualified professional advice to determine the best fund for your particular circumstances.
•Sam Stubbs, chief executive Tower Investments.
I regularly read your answers to KiwiSaver questions but sometimes do not understand the answers.
For the layman, is there a report on how ALL the KiwiSaver suppliers are doing, so they can be easily compared?
Several organisations, including Morningstar, Mercer, interest.co.nz, and Canstar, provide regular updates on the performance of the broad spectrum of KiwiSaver schemes.
The government's www.sorted.org.nz website also has some useful general information about KiwiSaver and suggestions about what issues to consider when selecting a scheme.
Morningstar publishes a quarterly KiwiSaver Performance Survey, designed to enable readers to make easy and meaningful comparisons between the different options available.
This survey is available for free at www.morningstar.co.nz.
The majority of KiwiSaver scheme providers participate.
(There are currently proposals for regulated reporting requirements for all providers which, if they come into effect, will enable full market coverage.)
Morningstar's survey includes latest-available information on how the various KiwiSaver schemes have performed, as well as information about each fund's particular mix of underlying investments (cash, fixed interest, shares, and property), how much it costs to invest in each option, and how much money has been invested in each option over the previous three months.
The survey includes an informative commentary discussing recent developments in investment markets and the performances of individual KiwiSaver options. Morningstar also periodically publishes a version of the survey which shows performance on an after-tax basis.
•Chris Douglas, co-head of fund research, Morningstar Australasia.
•Disclaimer: Information provided is stated accurately to the best of the respondent's knowledge at the time of publication. It is general in nature and should not be construed, or relied on, as a recommendation to invest in a particular financial product or class of financial product. Readers should seek independent financial advice specific to their situation before making an investment decision.