New content manager shakes up league commentary team as part of a tighter management regime at the company.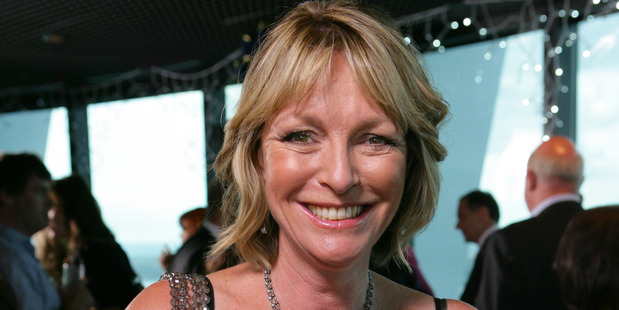 A new tough-talking boss is making waves and attempting to brighten and bring more glamour to sports broadcasts according to a well-placed source.
South African Tex Teixeira, who started as head of production after the Rugby World Cup, indicated he was surprised by the laissez-faire atmosphere at the Mt Wellington studio, according to a Sky source.
The overall director of Sport at Sky TV is Richard Last - also a mover and shaker.
Some in the TV world believe he is being groomed as a replacement when John Fellet eventually steps down, and it is understood he is keen to make improvements.
Sky confirmed Teixeira has been looking at changes to rugby league coverage, but says he is still talking to individuals.
Sky would not comment until it had finalised the rights deal for this year's NRL competition which starts on March 7.
League followers are a key part of the subscription base for Sky TV and change has been tipped for a long time.
However veteran commentator Ken Laban has rejected an earlier report in this column that he is to take over as league commentator.
Sky says that whatever happens, Dale Husband and Stephen McIvor would be involved.
Laban will continue to cover rugby union, Sky confirmed.
Sky Sports has been in a muddle over league coverage going back to the days of Jason "Costo" Costigan, who was seen by some as too Aussie.
He was dumped in 2010.
His replacement, Stephen McIvor, is now seen as a frontman and not a commentator.
Sky Sport production teams have also been told to cut back on a tendency to work from home.
One critic said an "easygoing" approach illustrated Sky's dominance of sports rights and coverage and the shake-up coincided with vague proposals for new competing sports services.
PIGGY IN THE MIDDLE
TVNZ has become piggy in the middle in a convention centre deal where it seems it had no say on the future of its creative hub in Hobson St.
The initial story of the secret deal was covered in the Herald this time last year.
SkyCity issued artists' impressions on the basis that it had access to Hobson St land currently occupied by TVNZ sections such as Maori programming, advertising and the Good Morning programme.
But the whole thing was a surprise to TVNZ last year, and there have been no talks since.
TVNZ has indicated there is a parcel of land it would probably be prepared to sell to SkyCity at 93 Hobson St.
But a TVNZ source said the sale of the larger lots would create major problems relocating studios while the network was already short on space.
TVNZ says it would be happy to talk to SkyCity about an offer for the land.
But initial indications are that it would be extraordinarily wary about selling. And, in my opinion, responses from board chairman Wayne Walden yesterday suggest it is unhappy at being played for a chump.
SkyCity refuses to say if its current proposal for the convention centre includes the TVNZ land.
Was the Prime Minister poorly advised on the TVNZ land?
Given that TVNZ has raised concerns in the past, why has the Government ignored its position?
Despite huge publicity, the role of Crown land is wholly opaque.
New Zealand First leader Winston Peters has asked what TVNZ board member Barrie Saunders knew of SkyCity's plans and whether he had advised the board - Saunders is a partner at the lobbying firm of Saunders Unsworth, which has SkyCity as a client.
There will be those who do not question the Government's explanation of the unorthodox oversight of public assets.
But even they must question how National could have dug itself into such a hole, when TVNZ had set up a warning sign 12 months ago.
Has the Government traded away the right to the TVNZ land without checking the cost of the deal to TVNZ and the Crown?
WOWSERS
Regular listeners to Mike Hosking's Newstalk ZB will have been surprised two days ago to hear the Breakfast host waxing lyrical in advance of the Auditor-General's report about the Government deal with SkyCity.
He rebuked the "wowsers" who questioned the validity of the pokies deal and, following Key's lead, said there were no issues - though, of course, there turned out to be many.
As well as endorsing Lexus cars, Hosking recently used his emceeing role at Key's state of the nation address to endorse the National Government, saying, in effect, the country was going in the right direction as long as National stayed in. So no surprises there.
He likes private enterprise and John Key.
What was surprising for some of the people who called me was that Hosking's editorial did not mention any commercial relationship between Hosking and SkyCity, which was exposed in numerous news stories two years ago. Commercial arrangements amounted to up to $50,000 in a year.
Newstalk had said in the past that Hosking would let them know if there were any conflicts of interest.
I wondered if it had slipped his mind, as it did at TVNZ with the SkyCity deal?
But Newstalk ZB boss Dallas Gurney was unequivocal: "There is no conflict of interest nor commercial relationship. Mike has nothing to do with SkyCity."
WOOD PR
Television New Zealand announced yesterday that Susan Wood would be fronting Q+A when it returns to TV One on Sunday, March 10.
Wood is a host on Newstalk ZB and had been a host of Close Up. She also operates a PR company, Susan Wood Communications.
Former part-time Close Up host Mike Hosking ran into trouble when it was revealed he had a commercial relationship with SkyCity and had not declared it.
Hosking continued to present Close Up but was not allowed to cover stories about SkyCity.
Asked for comment, TVNZ said. "We are aware of Susan Wood Communications, and we will assess any potential future conflict as it arises.
"If we felt there was a conflict of interest with one of her former clients, of course we would declare this to the viewers."
Q+A is 100 per cent funded by taxpayers through New Zealand On Air
BLESSED MEEK
I quite like the British actor Brian Blessed and his lead role in the new ASB advertising campaign. He is a genuinely amusing character.
It rankles a little, though, the way that banks like to roll out people from overseas to tell us how lucky we are to be living here.
Since swallowing up the flash but rustic image of National Bank, ANZ Bank has gone for a combined image focusing on Patrick Jane the character from the American TV series the Mentalist. Quite the opposite of local, the campaign is designed to run across the Asia Pacific region.
Then there was the BNZ "Money is good, money is bad" campaign featuring an American chap. New Zealanders seem to love to see people from overseas talking about New Zealand - and that certainly worked for ASB Bank's hugely successful Goldstein ads.
But foreign praise doesn't always work. Remember the TVNZ campaign featuring British actor Robert Hardy (from All Creatures Great and Small), who waxed lyrical about how New Zealand enjoyed the best TV content in the world. From memory, that went down like a cup of cold sick.