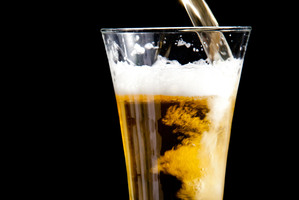 The former private equity owners of New Zealand's Independent Liquor allegedly used a technique known as "channel stuffing" to artificially boost the company's earnings in the lead-up to its $1.5 billion sale to Japanese beer giant Asahi, according to a statement of claim filed in an Australian court this week.
Tokyo-based Asahi has accused Australia's Pacific Equity Partners (PEP) and Asian firm Unitas Capital - the previous owners of Independent, whose brands include Woodstock Bourbon and Cola and the Boundary Road beer range - of inflating the company's earnings figures during the sale process in 2011, causing it to pay too much for the Papakura-based liquor maker.
Japan's biggest brewer, best known for its Super Dry beer brand, says it is seeking "maximum recovery" of the losses it incurred as a result of PEP and Unitas' "deceptive" conduct.
The private equity firms say the accusations are unfounded and untrue and they intend to launch their own legal proceedings and seek damages from Asahi in the New Zealand courts.
Channel stuffing is a business practice in which companies supply retailers with more product than they are capable of selling in an effort to boost sales figures for a specific period. The statement of claim says Independent provided incentives to its customers to bring forward purchases of product that would have otherwise occurred in later accounting periods.
That extra revenue was not excluded from earnings before interest, tax, depreciation and amortisation (ebitda) figures, the document said.
It appears that Asahi, which purchased Independent in September 2011, based much of its due diligence on ebitda figures provided by PEP and Unitas.
Asahi's statement of claim also alleges that trade discounts and volume rebates - discounts given to retailers who purchase large amounts of stock - were incorrectly excluded from ebitda.
Expenses for bad debts were also excluded from the earnings figures, the claim said.
According to the document, filed in the Federal Court of Australia in Melbourne on Thursday, Independent's ebitda was in a state of decline around the time of the 2011 sale, rather than growth.
It said, for example, that the liquor firm's normalised ebitda for the 12 months to March 2011 was not $112 million to $113 million but approximately $93 million.
And normalised ebitda for the 12 months to May 2011 was approximately $92 million, not $115.6 million, the claim said.
The document refers to email correspondence that took place between directors of PEP and Unitas, former Independent chief executive Peter Murphy and representatives of investment banking firm UBS, which acted as a financial adviser to the two private equity firms during the sale.
It includes a reference to an email sent by Murphy to PEP and Unitas directors in which he refers to Asahi not having seen some ebitda figures and states that its first board meeting "should be a fun discussion".
Independent - best known for pioneering the development of New Zealand's RTD market - was founded by Michael Erceg in 1987. Erceg was killed in a helicopter crash in 2005.
The following year PEP and Unitas formed a 50/50 joint venture to purchase stakes of 43.9 per cent each in Independent for $1.26 billion in total.
A hearing will be held in Melbourne on March 8, according to court documents.