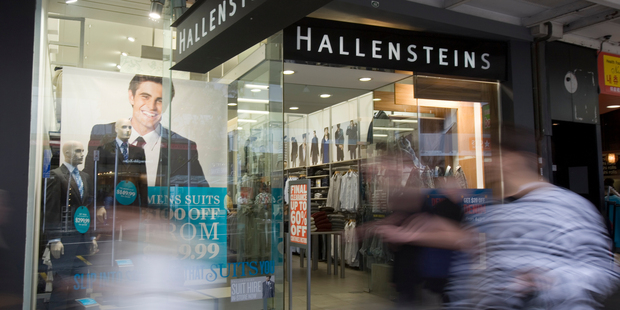 Hallenstein Glasson, which runs the clothing chains that make up its name, lifted first-half profit 15 per cent with a "robust" sales period in New Zealand.
The Auckland-based company said net profit will be between $10.3 million and $10.5 million in the six months ended Feb. 1, from $9 million a year earlier. That's just ahead of Forsyth Barr's forecast of $10 million for reported profit. Sales rose 6.6 per cent to $115.7 million, slowing from the 7 per cent pace touted after four months.
"Sales over the critical December-January period have been robust in New Zealand, although in Australia the Glassons brand had encountered a more difficult environment and sales had not met expectations for that period," chief executive Graeme Popplewell said. "Overall margins had improved and stock levels continue to be well controlled."
The chain's Australian businesses started to show improvement in the last financial year, with the Glassons chain across Tasman turning profitable on a 9.7 per cent gain in annual sales.
The Hallenstein Glasson guidance comes hot on the heels of jewellery chain Michael Hill International, which increased first-half profit 5.9 per cent with gains coming from across the Tasman. A local survey yesterday showed New Zealand consumers are more upbeat than they have been in almost three years.
Hallenstein Glasson will announce its full results on March 27.
The shares gained 0.8 per cent to $5.32. The stock is rated an average 'hold' based on five analyst recommendations compiled by Reuters, with a median target price of $4.60.