Mark Dillon of Aroha Drinks, based in Christchurch, on its challenges caused by the Christchurch earthquake of February 2011.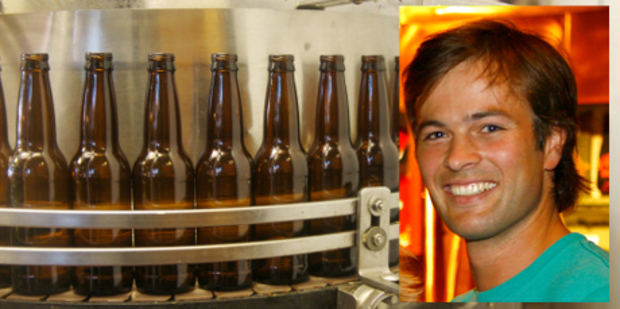 Our most immediate challenge was that the brewery which does our bottling, Harrington's Breweries in Ferrymead, lost power for two weeks due to the earthquake.
Their factory near the AMI stadium was one of the hardest hit areas and the factory didn't have a generator. The fruit drinks we had in tanks were bottled but this ended up having to be dumped.
We also store our fruit with a cool store company in Prebbleton. During the earthquake our 200 kilo drums toppled down on other products piled up on pallets but the frozen stock remained intact.
Probably the biggest impact on the business was the disappearance overnight of around 20 cafes, in the core of the Christchurch's CBD. It was the majority of our local market, one of our most important ones in a way. Some of these cafes have now been re-established in other parts of Christchurch, others have reinvented themselves, and some have jumped ship altogether. We have been fortunate to be a fast growth company and have been taking on new customers around the country.
The insurance worked
Fortunately I was insured for damage of stock - this remains my only type of insurance with PGGWrightsonAon Insurance. It wasn't rocket science. I could tell them this is what I lost and this is what it equates to in cost. I had 4000 litres of juice in tanks which got damaged and had to be binned. They gave me my insurance payout promptly. I think they realised the situation and the the business could really go under quite quickly if they didn't act.
Additional help
The Canterbury Recovery Agency stepped in to help tide businesses over through that initial difficult period. They gave me a grant which helped minimise that immediate effect. It was done in a very nice way, with the implication that once I recovered I could pay it back but there were no strings attached. It makes you feel that you will pay it back.
Lessons learned
What it did make me do was to realise the importance of having the capacity to send my product to different locations. Immediately after the earthquake I rang McCashin's Brewery in Nelson and they said they could do the bottling there no problem. That was really great to have people there to be able to help me out if I needed them, which in the end I didn't. If you are reliant on one location it just makes you so vulnerable.