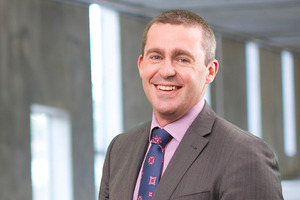 Wynyard Group, the Kiwi developer of intelligence-gathering software used by companies and governments, will get a chance to plug its technology to heavyweights of the global crime-fighting world at the Economic Crime Agency Network conference in Auckland this week.
Paul Stokes, Wynyard's chief operating officer, is speaking at the event, which will be attended by the FBI and Malaysia's Anti-Corruption Commission.
He said technology developed in New Zealand was playing a big role in the fight against the illegal flows of cash that fuelled international criminal activities.
"Increasingly those analysts, investigators and security professionals on the front line tasked with fighting crime and corruption are turning to technology to expose crime and mitigate emerging threats to countries and companies.
"New Zealanders can foot it with the world's best when it comes to developing high-quality software to tackle global organised crime and we're excited to be helping address those challenges."
Since its launch in March, Wynyard's technology has been used by agencies for gathering intelligence and investigating major crimes such as theft, fraud, money laundering, corruption, counter-terrorism and drug and human trafficking.
Last year it entered into an agreement to commercialise digital forensics technology developed by the New Zealand police called Environment for Virtualised Evidence (Eve) for the global law enforcement and intelligence market.
"The New Zealand police is leading the world in digital forensics and technologies like Eve are helping solve a growing problem - the cost-effective, rapid, forensically safe capture, processing and search of digital evidence from seized mobile and storage devices."