Firm's newsletter predicted there would be too many builders chasing too few contracts in the following few months.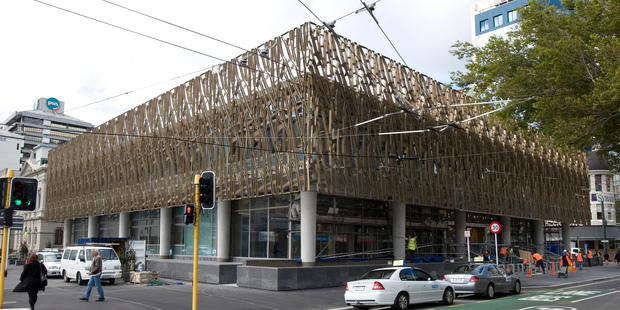 Mainzeal Property and Construction chief Peter Gomm laid out just how tough the commercial building industry outlook was in December, two months before the company's receivership.
Writing in a company newsletter, he predicted there would be too many builders chasing too few contracts in the coming months.
"Unfortunately the first half will be soft with too much capacity in the non-residential sector chasing too few quality projects.
"... this is a very good time for clients to have construction work competitively priced ... ," said Mr Gomm, who is originally from Britain and was general manager of construction for mall owner Westfield before joining Mainzeal in 2007.
Mr Gomm has quit the boards of the property and construction company and its parent, but remains chief executive.
He wasn't available to answer questions yesterday about the receivership when the Herald visited his Parnell home. He wasn't there, we were told, and the woman at the door wasn't sure how we could contact him.
Down the road in Epsom it was the same story at the $2.3 million-valued home of Richard Yan, the sole director of the company following the resignation of former Prime Minister Dame Jenny Shipley and others. "Sorry, he's not available," a woman's voice said from the gate-side intercom speaker after the reporter identified himself.
Mr Yan, a former investment banker, is also the founder and head of the Richina Group, owner of the Mainzeal Group.
He was born in China in 1963. He came to New Zealand in 1981 on a Rotary-sponsored scheme and attended Auckland Grammar. He completed two degrees at Auckland University and worked for Mainzeal during holidays.
Weekend Herald columnist Brian Gaynor wrote in 2008 that Mr Yan seemed to be "chasing a new pot of gold" every year. "Yan has problems focusing on one activity, setting goals, achieving these objectives and only moving to another initiative once he has achieved his targets."
Mr Yan had hoped Dame Jenny, as a director of Richina as well as Mainzeal, would open high-level doors within the Chinese Government, but by 2010 Gaynor was writing of her as one of the most disappointing politicians-turned-director. There was little evidence of her Chinese-door-opening abilities.
Dame Jenny, former Mainzeal Group chairwoman, said in a joint statement yesterday with former Brierley Investments chief executive Paul Collins and Tauranga businessman Clive Tilby that they quit the Mainzeal Group board on Tuesday. And they left its property and construction subsidiary in December, "at the shareholder's request".
The Companies Office lists Dame Jenny as a ceased director of several Richina entities and King Facade, a Richina-linked company.
The property and construction company's Chinese supply chain problems, cited in the Shipley statement as part of the company's "difficult year", are understood to involve King Facade.
Yesterday, Manukau Institute of Technology chief Dr Pete Brothers said he was hopeful construction of the new campus would continue.
"Any delay just removes the possibility of a better educational experience for the students of South Auckland. Like everyone else we're still trying to work out what's going to happen. I've been talking to a number of people in the construction world and everyone is quite shocked."