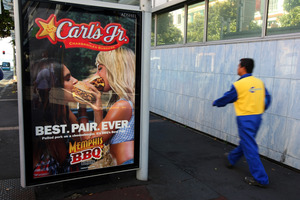 CONFESSION SEASON
January and early February is typically the time of year when companies have to reveal if their profits are going to be materially higher or lower than forecast ahead of the February/March results season.
Craigs Investment Partners' Mark Lister notes there has been a decided lack of pre-announcements this year which could bode well for the reporting season.
"Most companies would have their December trading numbers by now, so no news is probably good news on this front and we are hopefully in for a fairly robust set of results."
But one fund manager was more cynical suggesting fewer companies had given forecasts in recent years citing the uncertainty caused by global economic problems and those that had have given themselves a wider range making it easier to meet predictions.
Sky City Entertainment Group is one of the first major companies to report on February 13, bellwether stock Freightways is set down for February 18 with Vector due on February 21.
RETAIL RETURN
One sector of the market which Milford Asset Management's Mark Warminger is keeping a close eye on this reporting season is the retailers.
Warminger said anecdotal evidence suggested retailers were having a better time of it lately than in recent years.
The dry summer is expected to be a boost for camping gear retailer Kathmandu.
Clothing retailers Hallenstein Glasson Holdings and Pumpkin Patch may also do better from summer clothing sales.
Last year many pointed to the poor summer weather as a driver behind weak sales.
But Warminger said one stock he was cautious about was Trade Me because the sale of general items for the online auction site appeared to be slower than expected.
TRADE ME TAKERS
Some suspect a poorer result for Trade Me may be one reason why its former owner Fairfax chose to sell down its remaining 51 per cent stake in December.
However the sell-down has attracted three more institutional investors to take significant stakes in the company. Goldman Sachs and Bank of America now own just under 5 per cent of the company while AMP Capital has 5.22 per cent.
Sell-down underwriter UBS also remains a major shareholder with around 10 per cent although Stock Takes expects that share will go down over time.
Shares in Trade Me closed down 1c at $4.18 yesterday.
WEATHER DEPENDENT
A recent fall in the share price of agricultural services supplier PGG Wrightson could be linked to concerns about conditions in Australia affecting its seeds business.
ASX-listed rival Nufarm recently came out with a weak set of numbers due to the Australian farmers having a poor season.
PGG Wrightson had climbed back to 49c as of January 10 from a low of 29c in June last year. But last week it slipped back to 43c. Yesterday it closed on 44c.
Mint Asset Management's Shane Solly said Wrightson's seeds business had been the weaker part in recent years and the Australian situation could continue to be a drag on the business. But that could be balanced out by dry conditions in New Zealand which may boost its saleyard business if farmers have to get rid of their stock.
Wrightson is due to report its half year result on February 27.
The Fonterra Shareholders Fund may also be affected by the dry weather conditions in New Zealand forcing dairy farmers to dry off their cows earlier reducing milk supply.
The fund has been under pressure of late amid the debacle over a Wall Street Journal report questioning the safety of New Zealand's milk based on concerns about the presence of an agricultural chemical in the supply.
Some analysts have also said the fund is overvalued.
Units in the fund have fallen 49c to $7 since mid January. Yesterday they closed on $6.98.
FAST FOOD DEBATE
Tower's equity team believe Restaurant Brands is looking overvalued but rival fund manager Milford Asset Management is still hungry for more of the stock.
Milford boosted its combined holding in the company to 9.32 per cent this week from 8.1 per cent - the second time in two months it has gobbled up more shares in the operator of Pizza Hut, KFC and Starbucks.
Before Christmas Milford moved from 6.88 per cent to 8.1 per cent.
Milford's Mark Warminger said it had owned Restaurant Brands for a long time but still believed it was cheap because of its recent move to expand burger chain Carl's Jr in the New Zealand market. "That's a game changer," he said.
Restaurant Brands opened its first Carl's Jr store in November and plans to open 35 to 60 more around the country.
Warminger said the new business had the potential to double the size of the Restaurant Brands group which potentially meant the business could be worth as much as $4 per share.
It currently trades around $2.76.
New Zealand already has a crowded burger market but Warminger said Carl's Jr was a different offering as it had table service placing it more upmarket than McDonald's but not in the same league as some of the high-end burger chains.
Warminger said Restaurant Brands was also a perfect candidate for a leveraged buy-out as it had strong cashflow and no debt. Restaurant Brands closed up 5c at $2.81 yesterday.
HARD WORD
It seems that Rainbow's End owner New Zealand Experience will be delisted from the sharemarket regardless of whether its new owner gets full control of the business.
Wellington-based private-equity investor Rangatira has managed to scoop up 82 per cent of the shares through its full takeover bid but wrote to remaining investors this week saying it planned to delist New Zealand Experience even if it did not get to 90 per cent - the level that allows it to compulsorily acquire the remaining shares.
Rangatira also reinforced that it would not be increasing its 36c per share offer.
New Zealand Experience issued a profit warning last week downgrading its full-year forecast from $1.4 million-$1.6 million to $1.3 million-$1.4 million.
The board has told investors to wait for its response to the Rangatira letter before making any decisions but time is running out. Rangatira's offer closes on February 15 unless it is extended.
Shares in NZ Experience closed on 37c yesterday.