The 40 per cent File Celebrating our exporters in their quest to boost exports from 30 per cent to 40 per cent of GDP by 2025.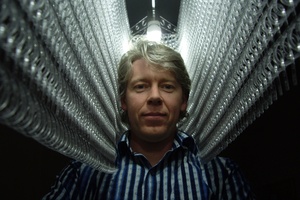 Each week during summer the 40 per cent File will highlight Kiwi ingenuity, innovation and export success.
Aerofast Tiedowns
Aerofast has just announced a breakthrough into Australia's mainstream hardware market with a range of its products selected by a major Australian general hardware retailer. The success follows hard on the heels of getting a full range of their products chosen by a leading Australian automotive accessory retailer, Autobarn, the previous year.
Canary Enterprises
Canary advises that, having just commenced supply to Japan and renewed a major contract to the Emirates airline, it is now the market leader in supplying butter medallions to airline caterers and five-star hotels. Winner of last year's Export New Zealand QBE Exporter of the Year Award, Canary says its success at exporting its range of butter, cheese and culinary sauce products results from speed to market, responsiveness, flexibility, and the ability to tailor products to specific requirements.
Powersmart
Powersmart has begun work with the Australian Capital Territory Solar Schools Programme to install solar power systems on all ACT schools. The ACT is providing A$51 million for their funding. Since 2010 when they were listed as one of three contractors to undertake the installations, Powersmart has completed four systems on brand new schools. Then in September last year they were awarded the contract to install 27 more to provide 300kW of solar power, worth about $1.6 million.
Kaynemaile
Kaynemaile has just launched an off-the-shelf turnkey range called Spacemaile ready to air freight (with step-by-step installation instructions) to clients around the world. Kaynemaile, or KML22, is another spin-off from the local film industry developed by former Weta Workshop art director Kayne Horsham. Horsham used his experience and design skills in making lightweight chainmail for The Lord of the Rings to invent a unique, seamless polycarbonate mesh. Kaynemaile is used in the architectural and lighting sectors for facades, screens, curtains and designer lighting. Other uses include water purification, aquaculture, shark nets, oil spill recovery, aquaculture, conservation, artificial ski slopes, and conveyer belts.
Export tip
Ensuring payment from offshore when a third party, or "go-between", is involved.
The third party could be a buying agent, a selling agent, a person with contacts in a market, or someone with an idea for a product who lacks the ability to commercialise or produce it. Often such a person is "clipping the ticket" on the way through which increases the risk of non-payment for the seller and non-delivery for the buyer, and many bankers and financiers are unable to support the transaction as the third party does not have the ability to finance the goods. Documentary credits are a common solution with a bank acting as the trusted party. Specialised types of letters of credit have evolved and are incorporated in regulations governing such transactions.
*Transferable letters of credit.
*Back-to-back (or "head and counter") letters of credit.
*Stand-by letters of credit.
*A "letter of assignment of proceeds" of a documentary credit.
If you have racked up exciting recent wins internationally and want to share them please contact catherine@exportnz.org.nz or txt 021-636-219