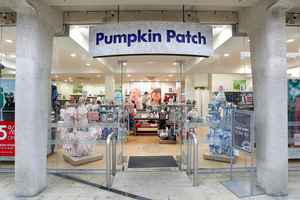 New Zealand shares were sold off across the board yesterday following a strong run earlier in the week.
December quarter inflation figures showed a fall in prices in the last three months of last year, indicating sustained economic weakness, while Chinese growth data was soft.
The NZX 50 Index fell 32.63 points, or 0.77 per cent, to 4164.18. Within the index, five stocks rose, 38 fell, and seven were unchanged, in trading valued at $159.03 million.
The biggest fall was in shares of children's clothing manufacturer Pumpkin Patch, which have gyrated in recent days, but ended the week square with the previous Friday's closing price of $1.33, on a 4.32 per cent fall from Thursday's closing price.
Both Warehouse Group, which also bounced around this week, and Metlifecare shed more than 3 per cent of their value, with the general goods superstore owner falling 3.13 per cent to $3.10, and aged care and housing provider Metlifecare dropping 3.64 per cent to $3.18.
Fletcher Building was the only New Zealand company among the top four to rise on the day, continuing a strong run since before Christmas at $9.15, up 0.44 per cent.
OceanaGold was the other Kiwi stock to rise, up marginally to $3.49. The South Island and Philippines gold miner appears to be stabilising after a wild ride over the past six months, having traded between $2.18 and $4.50 in the past 12 months.
A report from the Treasury showed the extent of government savings vehicle investment in New Zealand assets and concluded they were not excessive but there was limited scope for more investment, given the size of the NZX.
This means Crown Financial Institutions - essentially government accident insurance and pension funds - "would need to look at private market opportunities in which to invest or move to a more passive approach in investing in New Zealand equities".
Market darling Diligent fell 1.8 per cent to $5.45. The company announced strong sales figures earlier in the week, which saw the shares peak briefly at $5.61. Yesterday, the company owned up to a minor but embarrassing securities law breach.
Registered in Delaware and NZX-listed, Diligent over-issued options to senior management without issuing a new prospectus under the requirements of the US Securities Exchange Commission.
The provider of governance software said it had cancelled the securities in question and would find other ways to structure the compensation.