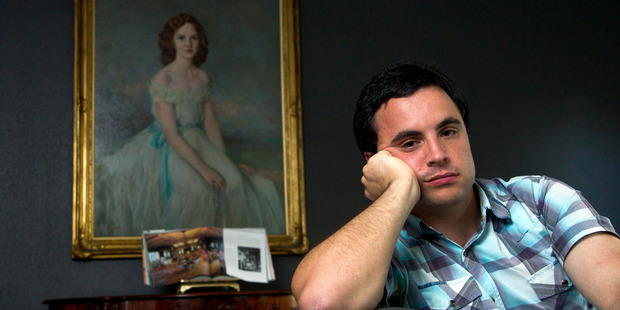 The head of a collapsed bullion trading firm - which owes investors more than $2.5 million - has been charged by the Serious Fraud Office.
Fifty-two-year-old Kairuaiti Tangata Oropai Robert Kairua, the director of Grace
Holdings NZ Limited, faces 29 Crimes Act charges of theft by person in special relationship and false statement by promoter.
Grace Holdings, which traded under the name Bullion Buyer, had an office in the Vero building in downtown Auckland.
The company advertised its bullion-investment website heavily on television and radio and called itself "New Zealand's trusted name in bullion trading".
But in February last year investors complained to the SFO after being told they would not be getting their money back.
Grace Holdings was put into liquidation the following week.
In announcing the charges today, the SFO alleges that funds were used contrary to investors' requirements.
The SFO also alleged that Kairua misapplied a total of over NZ$400,000 equivalent and that investors were provided with false statements that failed to report the true position of their investments.
Acting head of the SFO, Simon McArley, said this was the latest in a string of cases involving investment advisers and the application and reporting of the investment funds they received.
"While poor investment decisions or performances are not a crime, investment advisers and managers must be truthful with investors as to the purpose to which funds will be applied and the performance of those investments," he said.
Kairua had blamed losses to investors on trader Elijah Geldman, who had resigned in September 2011 after the Herald printed revelations he had been charged with fraud by US federal authorities.
One family, Christchurch woman Rose Fraser and her children John and Lela, invested US$285,000 ($341,700) in leveraged options with the firm.
This meant they bought gold and borrowed against that investment to buy more, hoping the profits from its sale would be more than the interest payable.
John Fraser also ordered $85,000 worth of silver bullion from the company and spent months waiting for it to arrive.
Most of the money invested was from an inheritance from the children's grandmother in the US but before the company's collapse Kairua told the family they would not be getting their funds back.
Grace Holdings' liquidator said last September that the firms' 36 investors, who say they are owed $2.68 million, were unlikely to see any return.
There was only $52,000 left in the company's bank accounts and an unsecured creditor owed almost $30,000 would also not be paid, the latest liquidator's report said.