Potential investors warned to do their homework and check financial structure.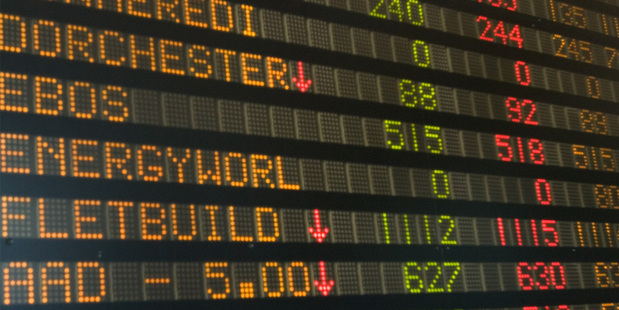 Market players are picking a bumper year for new sharemarket listings on the back of strong sharemarket gains and investor appetite for equities.
Despite the NZX-50 index posting a rise of close to 25 per cent last year there were only two initial public offers - dairy giant Fonterra's shareholders fund and brewing minnow Moa.
But Milford Asset Management's Brian Gaynor says he is feeling pretty positive about the markets and predicts the NZX could see the most listings since the 1980s.
"It could be the most exciting year for a long time."
Already on the horizon is the back door listing of retailer the Mad Butcher in March as well as the delayed partial privatisation of state-owned power company Mighty River, which has been set down for the second quarter of this year. A second power company listing could also follow later in the year from either Meridian or Genesis.
Telecommunications player 2Degrees has also been talked about as a potential float or capital raising opportunity.
Gaynor said the market had picked up strongly in the third quarter of 2012 and while the last three months of the year had not been as strong he believed there was now momentum. "I am pretty optimistic this year."
As well as new companies coming to market Gaynor said existing listed firms would also be considering selling off subsidiaries because the amount they could get for listing them on the sharemarket would potentially be higher than the valuation on their books.
Gaynor said other potential listings could either try to beat Mighty River Power or ride on its coat-tails.
"There's two ways of looking at it, people will either want to get ahead of Mighty River Power, but if it's a success it could be just as advantageous to go after it."
Another source said New Zealand was big enough to handle two floats at once but it would be poor timing to hold a book build for another listing at the time as Mighty River.
However, another float could take place soon after, taking advantage of anyone getting a refund from the Mighty River Power float if it is oversubscribed.
The source said the end of the second quarter and beginning of the third quarter could be a peak listing period.
But Mint Asset Management's Shane Solly warned quantity did not always translate to quality offerings.
"Just because there are a whole lot of listings they might not be all good for investors. Some will be good, some okay, you've got to be prepared to do your homework."
Solly said potential investors needed to be wary of the management team and the financial structure of any new investment.
There was also a difference between listing in New Zealand and making shares available for New Zealand investors, he said.
Last year's largest listing, the Fonterra Shareholders Fund, was marred by anger over many of the units going to overseas investors.
Solly said the capital markets had improved a lot, banks were lending again and equities had gone up a lot.
But he said the sharemarket also faced challenges from the ongoing issues in Europe and America's pending debt concerns.
Busy year
*Reverse listing of the Mad Butcher business in March.
*Mighty River Power before June.
*Meridian Energy or Genesis Energy in September?