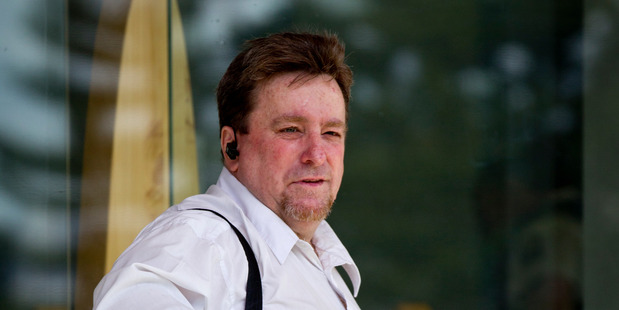 A jailed South Auckland business coach - who has already received almost $250,000 in legal aid - is continuing his battle with the courts and will appeal against his conviction in a mortgage fraud case for the second time.
Shane Charles Wenzel, 51, was found guilty in October of two charges of using a document with intent to defraud, and six charges of using a document dishonestly with intent to obtain pecuniary advantage, and sentenced to three years in prison last month.
The case against Wenzel followed the sale and purchase of South Auckland properties during a jump in the market between May 2003 and October 2004.
Bankrupt during this time, Wenzel ran business seminars in Takanini and coached "recruits" about "wealth generation". A number of these pupils bought properties from a friend of Wenzel or companies associated with this person.
The Serious Fraud Office, which brought the case against Wenzel, argued the discharged bankrupt devised and supervised a scheme in which mortgage lenders were deceived into lending money to these "recruits".
According to the SFO, the recruits would not have been given mortgages if the lenders had been aware of their true financial position. In some instances, false employment letters were used that inflated the loan applicants' incomes.
But Wenzel wants to have his conviction on these charges thrown out and his lawyer said formal documents for the appeal should be filed this week.
It would be the second time Wenzel has gone to the Court of Appeal in the mortgage fraud case.
The discharged bankrupt was originally found guilty of 36 charges and sentenced to five years in prison but succeeded in getting his charges quashed in 2010 by the appellate court and a retrial ordered, which took place between July and September last year.
Figures from the Ministry of Justice last month show Wenzel has received $244,605 in legal aid to date and a spokesperson said yesterday there was no cap on the amount one person could receive.
However, Wenzel would need to make a fresh application for legal aid for the appeal. One of the tests would be the likelihood of the appeal's success, the spokesperson said.
Australian-born Wenzel, who also goes by the name Tane Rakau, has claimed status as tangata whenua and said he was "adopted" into a hapu, according to a 2009 media report.
Judge Gerard Thomas Winter made reference to this when finding the 51-year-old guilty in the Manukau District Court last October, and said Wenzel was at times "challenging" and held unorthodox, often forcefully expressed life views.