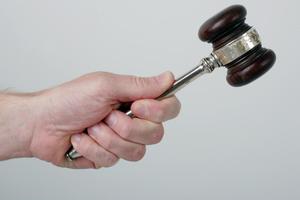 An IT consultant who complained about a company manual's reference to Indian employees has lost his personal grievance claim.
Kabeer Khan was made redundant by global IT giant Oracle in February 2011 after the company could find no further work for him due to the global economic downturn.
He raised a personal grievance before the Employment Relations Authority, claiming his dismissal had followed his complaints about racial discrimination.
Mr Khan had complained about alleged discrimination because he was Indian, and company manuals which referred to Indian staff as "Indians".
He further claimed his dismissal followed a letter he wrote to an Oracle international vice president, in which he made suggestions about how the company's business could be improved.
Oracle countered that the dismissal had followed a steady decline in its consultancy business due to the global economic downturn, which meant there was a lack of suitable work for Mr Khan in New Zealand.
Mr Khan did no billable jobs for several months from August 2009, until the company secured work for him in China the following year.
He returned to New Zealand in early February 2011, but with no further work on the horizon, he was dismissed with one month's salary in lieu of notice.
The Employment Relations Authority agreed to hear Mr Khan's claim of unjustified dismissal but declined to hear his claims relating to equal opportunities and racial harassment because they were filed out of time.
Chief authority member Alastair Dumbleton rejected Mr Khan's allegations against Oracle, as well as Mr Khan's opinion on why he was dismissed, as having no basis in fact.
He found the dismissal was a genuine redundancy and was justified.
Mr Khan had sought an order prohibiting the publication of his name, but the order was declined.
- APNZ