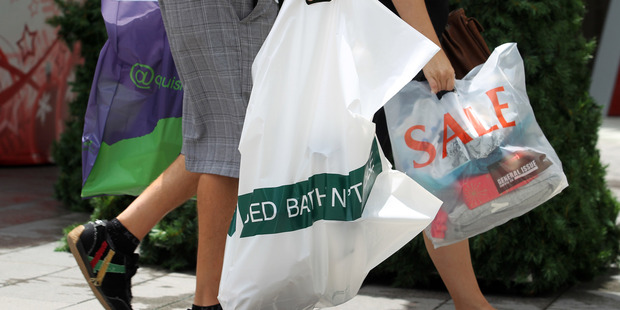 Retailers enjoyed only a modest improvement in spending patterns over December, according to Paymark.
The company, which processes about 75 per cent of all New Zealand's electronic card transactions, said spending in December was up for the third month in a row.
The seasonally adjusted total spend through the Paymark network increased 0.5 per cent from November to December 2012, which was also the third consecutive monthly gain.
Despite the positive spending in the week leading up to Christmas, the December month in total increased by a below average 2.3 per cent year-on-year, the company said.
After adjustments for seasonal fluctuations, the growth rate was a more positive 4.3 per cent.
Pre-Christmas spending was up once again on the previous year, and a 13.4 per cent lift on Boxing Day was a bonus for retailers, Paymark said.
In 2012, Paymark processed 932 million transactions, totaling $46.5 billion. The average transaction value of $49.92 was 0.2 per cent above the 2011 average.
These annual growth rates remained below those recorded before 2008, which is indicative of the slower economic growth since the global financial crisis, Paymark said.
However, one of the promising features of 2012 was the relatively strong finish, it said.
Annual spending growth throughout December was high among cafes and restaurants (up 7.1 per cent), liquor retailers (up 8.0 per cent) and department stores (up 6.3 per cent).
Housing related spending was still strong during December, as people splashed out at appliance stores (up 10.3 per cent) and hardware stores (up 9.2 per cent).
Spending in pet shops was up 7.5 per cent year-on-year.
"The fact that there were five Sundays and Mondays during December, typically slower days of the week, compared with only four in 2011 affects the raw year-on-year comparison and sometimes doesn't tell the full story," Paymark's head of sales and marketing, Paul Whiston, said.
"While we appreciate that it's still tough out there for some retailers, the seasonally adjusted numbers paint a more realistic picture of what's going on and reflect what we think is a encouraging finish to 2012," he said in a statement.
- APNZ