Cash expected to flow from rising global milk prices and greater investor focus.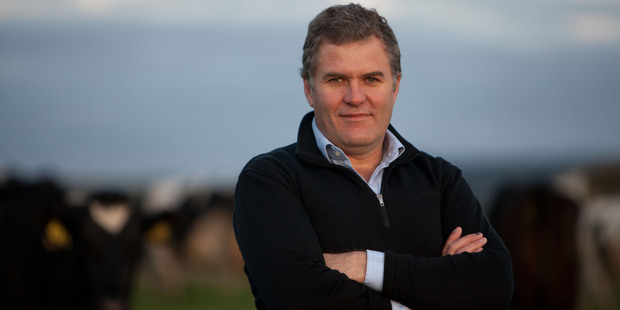 Investment in New Zealand dairy farming will step up this year after the sector attracted strong interest in 2012, according to dairy farm syndication specialist MyFarm.
MyFarm said the industry was entering a positive cycle in 2013 because it stands to benefit from rising global milk prices and greater investor focus on the sector.
The successful launch of the $525 million Fonterra Shareholders Fund last month highlighted the attractions of dairying, but at the same time revealed the complexities of investing in the sector, MyFarm director Andrew Watters said.
The Fonterra fund allows non-farm investors access to the dairy co-operative's dividend flow, but investing directly in farms gives investors access to rising milk prices, Watters said.
"If you really look at it, most of the growth will come from increased demand for commodities, so actually you need to own a farm as well as the Fonterra units," he said.
"If commodities prices go up, the milk price goes up, but not the Fonterra dividend."
Watters said the performance of the units, which yesterday traded at $7.29, up $1.79 or 32.45 per cent from their $5.50 per unit issue price, indicated high expectations for the sector and had consequently put upward pressure on farm prices.
Syndication, and multi-title ownership of farms by individuals, has become more commonplace, but Watters said the family-based farm ownership model would be around for some time to come.
"For the foreseeable future, the family farm will be the backbone of agriculture in New Zealand, but surrounding that, there is a lot of capital required," he said.
"The whole sector has a lot of growth potential, but it will require money," Watters said.
There are 700 to 800 farm syndicates in New Zealand, with MyFarm being responsible for 45.
Last year New Zealanders invested a total of $35 million in four new MyFarm-managed dairy farm syndicates and eight established dairy syndicates. That compared with $43.9 million in 2011, when 81 invested into 12 new dairy farm syndicates and 2010, when 68 investors invested $44 million in nine new syndicates.
The lower number of new dairy farm syndicates compared to 2010 and 2011 reflected falling dairy commodity prices for the first half of the year and a lower milk price for most of the year, Watters said.
This year's group of investors made their decisions based on the long-term trend for higher dairy demand, rather than the anomaly of high supply from 2011/12, he said.
Last year, MyFarm canned plans for an initial public offer (IPO) - called Pastoral Dairy Investments - after failing to attract the minimum $25 million subscription.
Watters said IPO had "morphed" into the launch of new investor partnerships that enable eligible investors to make smaller investments in MyFarm syndicates. More than 50 eligible investors have signed up for this $20,000 minimum investment option to date.
Watters said Fonterra's mid-December announcement of a $0.25 per kg increase in payout would be followed by more global dairy price increases and an end-of-season payout above the current forecast of $5.90-$6/kg.
MyFarm was planning to develop a secondary market to enable retail investors to participate in MyFarm syndicates, he said.
MyFarm has $500 million of assets - comprising 44 dairy farms and 31,600 cows - under management, Watters said.
In terms of farms under management, the company compares with state-owned Landcorp, which has 52 farms, covering 13,000ha, with 35,000 cows.
South Island-based Dairy Holdings has 58 units, covering 14,189ha and with 44,244 cows.
- APNZ