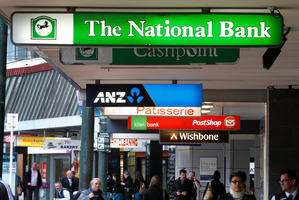 New Zealand banks are joining financial institutions around the globe to help reduce money laundering.
From June all banks in New Zealand will need to do more to check customer identity and, in some cases, account activity. This is required under New Zealand law.
It helps to support our financial reputation overseas, protect us from financial crime and meet our international obligations to fight money laundering.
Money laundering describes the process by which "dirty" money obtained from criminal activities is made to look legitimate or "clean". It covers a range of methods and levels of sophistication.
Crimes including drug trafficking, terrorism, fraud, robbery, illegal prostitution and gambling, arms trafficking, bribery and corruption drive money laundering activity. These crimes are driven by illegal profits. Cracking down on money laundering makes it harder for criminals to profit from these activities.
We all have a role to play in this. Tackling money laundering involves the Government, all financial institutions and their customers.
The Anti-Money Laundering and Countering Financing of Terrorism Act was passed in 2009. The new anti-money laundering regime comes fully into effect on June 30.
The act is intended to help detect and deter money laundering and terrorist financing. It will contribute to public confidence in the New Zealand financial system and bring New Zealand into line with international standards.
The new regime applies to all New Zealand banks and other financial institutions and builds on existing customer identification processes.
Under the new law all banks will need to collect specific information from customers to verify their identity and address. The same goes for those acting on behalf of customers. More information may be required from customers than at present. For example, businesses may need to provide specific information about their owners.
From time to time banks will need to ask existing customers if information held is still up to date.
Banks may need to ask customers for additional information if their account activity changes over time. They may also need to ask about how customers intend to use their products and services. Collecting and verifying this customer information may take a little more time than it has in the past.
All banks and financial institutions operating in New Zealand will apply the same set of rules to customer accounts, but customers might experience slight process differences between each bank.
The changes will be most apparent when opening bank accounts. Customers will be asked for more information when, for example, wanting to give someone else signing authority on an account; when they deposit cash over the threshold into another customer's account; or when a non-customer deposits cash over the threshold into an account.
The threshold for domestic currency cash deposits is $10,000 and over. The threshold for foreign exchange transactions is the equivalent of $1000 and over.
Some people might be a bit annoyed by being asked for extra information from banks they've been with for a long time. If you have any concerns about these changes it's best to raise them with your bank in the first instance. As usual with bank complaints, if you're not satisfied with your bank's response you can take your complaint to the Banking Ombudsman.
Over the next few months banks will be informing their customers of the changes and will provide more detailed information about how customers will be affected.
We all have a role to play in the new anti-money laundering regime. By meeting our international obligations to fight money laundering, we will improve our financial reputation in the world and help fight serious crime.
Kirk Hope is New Zealand Bankers' Association chief executive.