Holiday trading light on the NZ exchange, while focus abroad stays on the 'fiscal cliff' talks in the United States.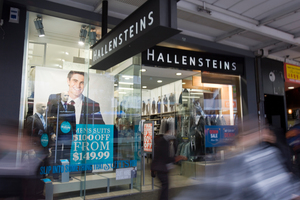 New Zealand stocks rose in light holiday trading, aided by gains in Fletcher Building, with United States fiscal cliff negotiations likely to be the focus through the year end.
Hellaby Holdings rose after agreeing to buy a maintenance and industrial cleaning business.
The NZX 50 Index rose 7.62 points, or 0.2 per cent, to 4065.44. Within the index, 20 stocks rose, 18 fell and 13 were unchanged. Turnover was a lower-than-average $46 million.
Japan's Nikkei 225 Index led equity markets higher across the Asia Pacific region, rising 0.9 per cent in early afternoon trading, as the Government signalled its intention to do more to weaken the yen and stoke the world's third-largest economy. Australia's S&P/ASX 200 Index rose 0.2 per cent.
"Investors are still looking for signs politicians are getting closer to some sort of agreement in Washington," said Grant Williamson, a director at Hamilton Hindin Greene.
"Our market is overall up but there's no news to speak of apart from Hellabys. A lot of participants are not looking at their screens."
Hellaby rose 4.9 per cent to $3.20 after the diversified investment company agreed to buy 85 per cent of Contract Resources for $73 million plus debt after a search of almost two years for a suitable asset.
Contract Resources "has a pretty strong growth profile", Williamson said. "It represents further diversification within their portfolio."
Fletcher Building, the biggest company on the exchange, rose 1.8 per cent to $8.45, bringing its advance this year to 34 per cent.
The stock is rated "outperform" based on the consensus of 11 analyst recommendations compiled by Reuters.
Diligent Board Member Services, whose software helps company directors keep track of business, fell 1.6 per cent to $5.44 as some investors locked in gains following its 183 per cent surge this year.
Pacific Edge, which is marketing a test kit for bladder cancer, rose 11 per cent to 50c.
The Otago Daily Times named chief executive David Darling as its Business Leader of the Year and he told the newspaper the company would extend its global expansion over the next 12 to 18 months.
Hallenstein Glasson Holdings, the clothing chain, was the biggest decliner on the NZX 50, falling 1.8 per cent to $5.40, even after Paymark figures showed a 13.4 per cent jump in Boxing Day consumer spending versus the same day last year.
Warehouse Group, the biggest retailer on the benchmark index, was unchanged at $3.
Skellerup Holdings, which manufactures milking equipment and rubber goods, rose 3.3 per cent to $1.58, the biggest gain on the NZX 50 yesterday.
Carpet-maker Cavalier rose 3.1 per cent to $1.67.BusinessDesk