Warehouse selling Coke made in Vietnam that tastes different - although some people like it.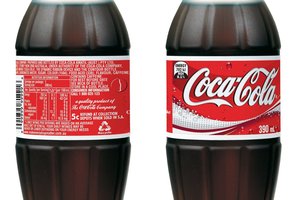 Coca-cola fans can taste the difference between the local product and parallel imported Coca-Cola from Vietnam.
"You can't tell me it's Coke," says Louise Russell after trying the beverage, bought last week at The Warehouse.
"I am a Coke addict. I can tell the difference between pub Coke, Coke from a can and bottled Coke. This Coke is different," she says.
Russell says she didn't feel well a few hours after drinking the Vietnamese product.
"I started getting withdrawal symptoms after drinking it. I got headaches. I was grumpy and frustrated," she says.
The Herald on Sunday bought a tray of Coca-Cola, Fanta and Sprite last week from The Warehouse in New Lynn, West Auckland. There is nothing on the packaging to indicate the 24-bottle tray of 390ml bottles is parallel imported.
Aside from the distinctive logos, most of the information on the bottles though is printed in Vietnamese. Date of manufacture and "best before" dates for 2013 are stamped on.
"The labelling is all fine print and the ingredients are listed in Vietnamese," Russell says.
She was left with a further bad taste in her mouth after complaining to The Warehouse about her experience with the drink.
"I had to wait at least 20 minutes before I actually got hold of someone who could talk to me and even they said 'it's out of my field'. I was then told someone would get back to me and I have still not heard back, it's been over a week," she says.
Warehouse spokeswoman Jenni Ryan confirms parallel imported Coke is sold on occasion through its outlets. She says the labelling on the product complies with all New Zealand requirements, even though the bottles are clearly marked not for export. Ryan says some brand owners put such labels on to control parallel imports. However, New Zealand law permits these products to be imported and sold in the country.
She acknowledges the imported Coca-Cola may taste different.
However, Coca-Cola New Zealand says the drink is made according to one secret formula across the world.
Consumers can be assured the packaging meets all the requirements of the Australian and NZ Food Standards Code, if they buy Coke beverages made here.
Imported drink 'tastier'
Coca-cola was once marketed worldwide as "the real thing".
And our trial of the popular beverage found some people thought the Vietnamese version was even better than the real thing.
The Herald on Sunday ran a blind test of locally made product with the imported drop from Vietnam.
"It's a little bit flatter, less sweet and almost nicer," says Hamish Fletcher, of the parallel imported coke.
Another Coke fan, Aidan Turvey, says Vietnamese coke misses the zing, but that does not concern him.
"I can drink more of this stuff, I feel it won't rot my teeth as much."

Send us your views: consumer@hos.co.nz