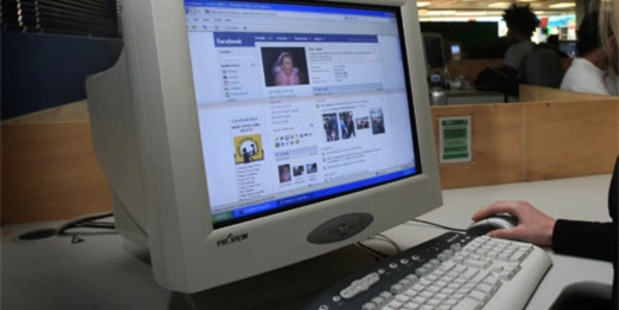 A government employee who was sacked after she accessed client records of Facebook 'friends' has won her job back until a full hearing can be held next year.
Julie Schwartfeger had worked for the goverment for 28 years when she was dismissed in September this year.
As a case manager for the Ministry of Social Development in Rotorua, she helped client beneficiaries and had access to their personal records.
The Ministry alleged that a routine check this year found Schwartfeger had accessed client records of six people known to her as Facebook 'friends'.
After being fired, Schwartfeger went to the Employment Relations Authority (ERA) seeking reinstatement.
At a hearing on October 17, the ERA's Disciplinary Tribunal was told that two of the Facebook 'friends' were clients, two were former work colleagues, one was a friend's husband's niece, and one was the wife of a friend of her mother.
According to the Ministry's Code of Conduct, staff are prohibited from accessing any records of family, friends and acquaintances.
Schwartfeger had already been given a written warning in 2009 after she accessed the records of a family member and friend's daughter, the tribunal was told.
The Ministry claimed Schwartfeger's actions amounted to serious misconduct and, combined with the written warning from 2009, warranted her dismissal.
Schwartfeger claimed the Facebook 'friends' were not actually friends or acquaintances in terms of what the Ministry's Code of Conduct describes.
Tribunal member Tania Tetitaha said in a detemination released today that the Ministry's code does not define friend and acquaintance to include Facebook friends.
"It is general knowledge Facebook friends are created when users send others requests to be added to their website page as friends. This is the process of 'friending'.
"'Friending' does not prevent users from accepting requests from persons they have not met or who would not ordinarily be considered a friend or acquaintance in the traditional sense."
Conflict of evidence about Schwartfeger's conduct meant the matter could not be resolved immediately, Tetitaha said.
But until a full hearing can be held in March next year, Schwartfeger could have her job back as long as she met certain conditions, she said.
Schwartfeger must disclose to the Ministry the names of all of her Facebook 'friends' and anyone she thinks could be a previous or existing client.
She also has to refrain from working on client files of anyone known to her unless authorised to do so by the Ministry.
Tetitaha said that if the Ministry chose to, it could place Schwartfeger at another branch between now and the March hearing.
It could also arrange 'garden leave', where Schwartfeger was paid without having to be at work.