Shareholders body disappointed overhaul of securities law won't kick in until 2016.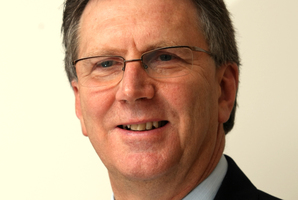 Investors will have to wait until April 2016 to get the full protection from a new law overhauling how financial products can be created, promoted and sold.
A discussion document released by the Ministry of Business, Innovation and Employment yesterday reveals that although the Financial Markets Conduct Bill will come into force from April 2014, issuers of securities won't have to comply with the new rules until two years later.
And the ministry admits even that timeframe may be unachievable.
"This timeframe is ambitious, and there is a possibility of slippage. The ministry recognises that it is important to remain flexible and realistic," it says in the document. "While industry supports the reforms in the FMC Bill, it is important that the regime is implemented smoothly and goodwill is maintained."
The bill is the first major rewrite of securities law in more than 30 years and the Government hopes it will help rebuild confidence in the financial markets after finance company collapses which cost investors an estimated $6 billion.
Shareholders Association chief executive John Hawkins said he recognised there needed to be transition arrangements but he was disappointed with the timeframe.
"We would have liked to have seen this a little sooner."
The full law change will come into force nearly 10 years after the first finance company collapse - National Finance 2000 was placed into receivership in May 2006.
Hawkins said the situation made him thankful the association had pushed so hard for the new investment regulator, the Financial Markets Authority, which had already overseen several changes to the industry.
Chapman Tripp partner Roger Wallis said a two-year transition was a realistic assessment of how long it would take for the industry to make the changes. "It's quite a big change."
Wallis said there was a lot of work to be done to get through the law changes and apply it practically.
But he said parts of the bill would be introduced before April 2016, with quarterly KiwiSaver reporting due to start in April and anti-money-laundering legislation kicking in from June.
The discussion paper covers issues including how to make investment disclosure documents more accessible to retail investors, how the rules for financial products sold to the public will be governed and licensing of fund managers.
Commerce Minister Craig Foss said the regulations needed to work for both issuers and investors.
"Investors must have confidence in the integrity of financial markets."
Interested parties have until March 1 to comment on the consultation document with a draft exposure of the new regulations expected to be completed by October.
Steps to security
Predicted timeframe for the Financial Markets Conduct Bill
* May 2013 Bill passed into law and initial provisions come into force.
* October 2013 Exposure draft of regulations released.
* April 2014 FMC Regulations mostly in force, start of two-year transition period.
* April 2016 All existing regulated products and new offers have to meet new regulations.