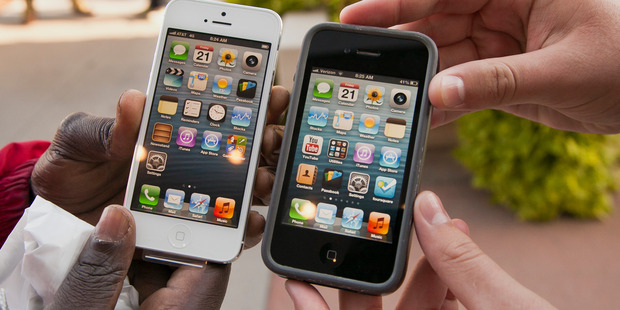 The number of mobile internet connections around the world will have overtaken the number fixed connections by next year, according to Daniel Franklin, executive editor and business affairs editor of The Economist.
Franklin, who was in New Zealand at the invitation of Massey University and Westpac, said in a keynote address to the New Zealand Forum today the changeover would have big implications for consumers and businesses.
"The number of internet-connected devices that are mobile - smart phones, tablet devices and so on - will outnumber for the first time fixed devices - personal computers," he said.
He said the change was happening with the same sort of "crossover" that occurred between fixed telephone lines and mobile - a process that took 120 years.
"This is happening only after a few decades for the internet," he said.
"It has big consequences for consumers and for technology companies that provide services for the internet, so some companies which are well positioned for the internet such as Apple, are likely to do very well because of this move to mobile technology," he said.
Other companies that primarily produce for the fixed internet, such as computer makers Hewlett Packard - were going to struggle in this sort of world, he said.
Then there were the "swathe" of other companies which occupy the middle.
The social network medium, Facebook, was born in the fixed internet world and would have to adjust smartly to the mobile world. "And it remains to be seen how well it does that," he said.
The change to a mobile-based internet would also present challenges for the media.
"This is a very important landmark and one that has very important implications for far into the future," he said.
In other predictions for next year, Franklin said solar energy will in some parts of the world become competitive with fossil fuels - without government subsidiaries, thanks to big changes in the efficiency and price of solar panels.
Franklin, who edited the The Economist's publication, Megachange - The World in 2050, said big changes were also in store for the world's population patterns.
In 1950, Europe made up one fifth of the world's population and Africa less than one tenth. Today they are rough even, but by 2050 the ratio will have reversed.
By that stage, he said, Nigeria would have emerged as the giant.
By 2050, the world ratio of urban to rural inhabitants will have gone from about 50/50 now to 70/30.
And the answer to the big question - the year when China overtakes the United States as the world's biggest economy - Franklin said would be 2018.
"When that happens, you can assume that there will be a great deal of soul-searching in America."
- APNZ